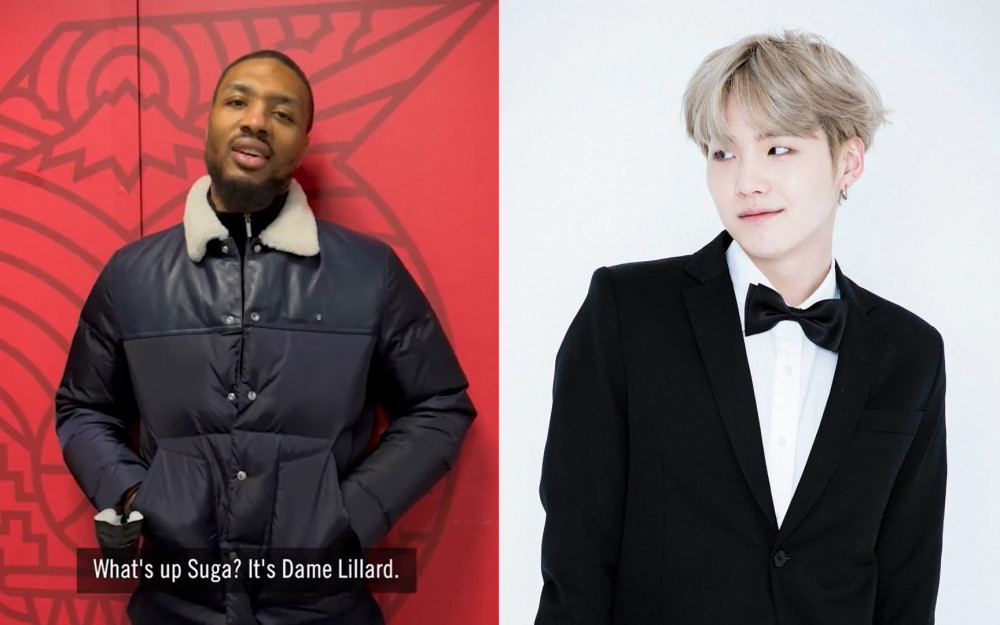 Many BTS fans are already aware that SUGA is an avid basketball fan.
During his personal schedule in the United States, SUGA was even seen attending a basketball game during his break. Additionally, SUGA's stage name is also from the nickname he earned while playing basketball as the "Shooting Guard."
Recently, SUGA expressed that his favorite player is Damian Lillard from the Portland Trail Blazers. SUGA stated in an interview back in 2020, "The Portland Trail Blazers. I prefer the underdogs to the big teams" and revealed his favorite team and favorite player. During that time, SUGA expressed with a smile on his face, "It's the NBA season, This is what I live for these days," sharing how much of a basketball fan he is.
In response, SUGA's favorite basketball player sent the global K-pop artist a message expressing his appreciation. In the video, Damian Lillard stated, "What's up SUGA? It's Dame Lillard. I had a chance to see your article, somebody sent it to me. I appreciate your words. I don't take it lightly to be somebody's favorite player but when they are a fan of our team and something that I care so much about you know that means so something to me. So I appreciate your words, I appreciate you being a fan of mine and showing me love."