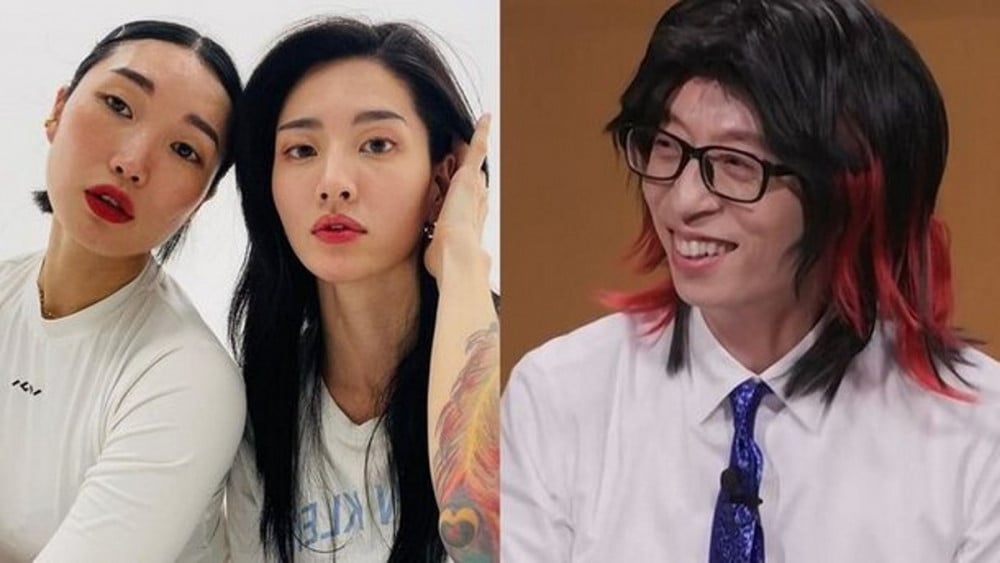 Yoo Jae Suk shared his thoughts about Monika and Lip J's friendship.

The two 'Street Woman Fighter' dancers appeared as guests on tvN's 'You Quiz on the Block', and Yoo Jae Suk asked Monika and Lip J about their longtime friendship. He asked, "What does Lip J mean to Monika?"

Monika said of her friend and 5-year roommates, "I've thought about how it would feel if Lip J died. She's a friend I care about enough to think that I might actually follow her to death. I get sleep paralysis a lot lately. Whenever that happens, Lip J gently wakes me up and reassures me." She continued, "I woke up after sleeping, and it was so scary. When I texted her asking where she was, she responded, 'You got sleep paralysis again, didn't you? I'll come home soon.'"

Yoo Jae Suk then joked, "Even married couples don't do that for each other."

In other news, Mnet is preparing to film the 'Street Woman Fighter' spin-off 'Street Dance Girls Fighter'.