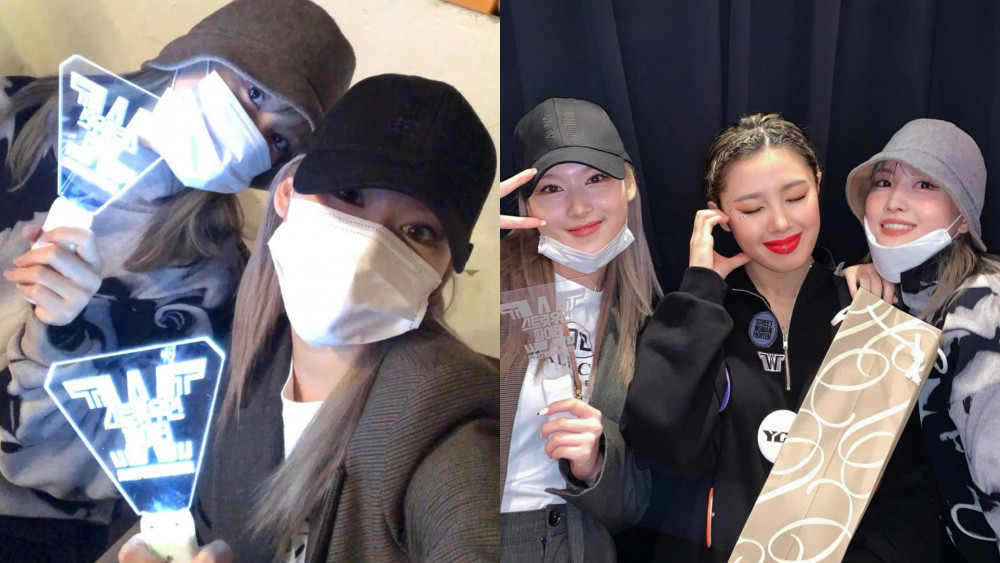 TWICE's Momo and Sana have attended 'Street Woman Fighter On The Stage' concert tour!
In the group's official Instagram account, the two members uploaded pictures of them attending the show on recent Instagram stories with a caption: "It was soooo fun and cooool," "Went to Street Woman Fighter concert after finishing our last broadcast, indeed watched it with no doubt. Street Woman Fighter is the best."
Lee Jung reposted their Instagram story with the caption "Unnies are the best!!!" She also posted the photos with Momo and Sana on her Instagram saying "TWICE who found me three years ago when I was nothing. Thanks to you I am the choreographer Lee Jung of today. I am so thankful, I will work harder. TWICE + Leejung = <3 "
Momo and Sana also snapped photos with YGX's Lee Jung Lee. Momo has once revealed her "love" for Mnet's 'Street Woman Fighter' and pointed out that Lee Jung of YGX dance crew is her favorite.
'Street Woman Fighter' concert was held yesterday (November 20) in Seoul and will be held until December 25 in Busan, Gwangju, Daegu, Changwon, and Incheon.