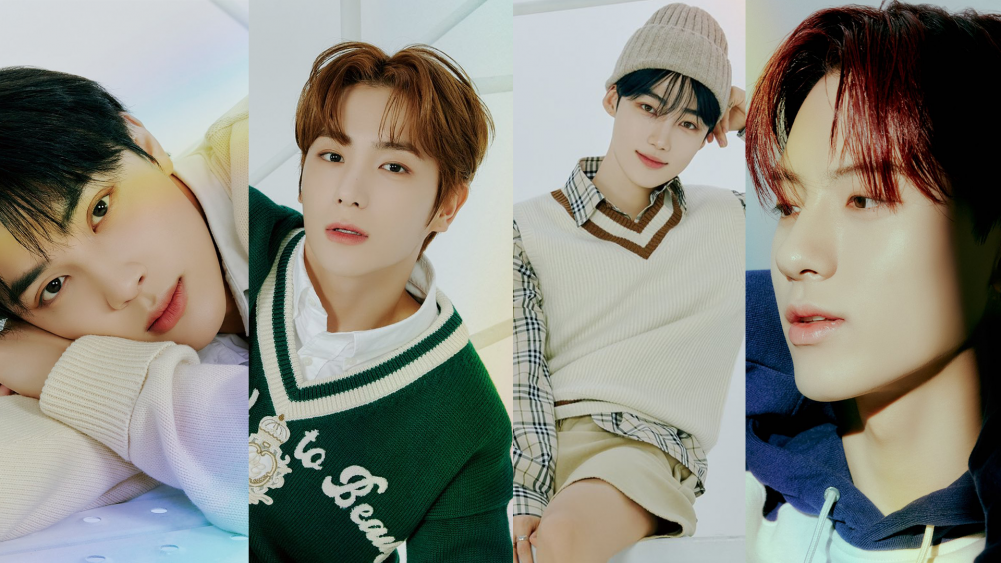 THE BOYZ are getting ready for their upcoming 'THE B-ZONE' concert!
The dropped teaser photos of Haknyeon, Eric, New, and Hyunjae on their social media. They look soft and charming in their casual clothes, and the gentle lighting with a hint of a rainbow shine elevates their angelic looks even further!
'THE B-ZONE' will behold both off-line on November 15 at 8:00 pm KST and online on November 16 at 8:00 pm. Tickets are now available on Yes24 to purchase if you're interested!