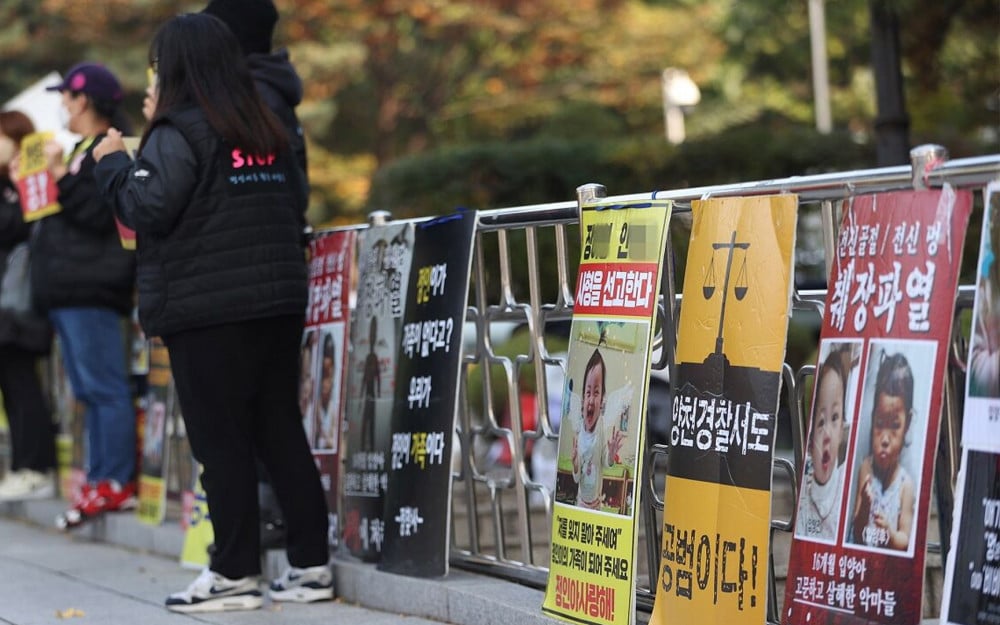 The adoptive mother who abused her 16-month-old child to death received a reduced sentence during the appeals trial.
The 7th Criminal Division of the Seoul Supreme Court sentenced Jang, Jung-In's adoptive mother, who received a life sentence in prison for murder during the first trial, a reduced sentence of 35 years, changing the initial sentencing.

The adoptive father, who was also accused of violating the Child Welfare Act, was sentenced to 5 years in prison, which is the same as the first trial.



The court acknowledged that Jang was guilty of murder but explained, "It is difficult to see that there are any existing objective reasoning that the adoptive mother should be given the previous sentencing of life in prison, permanently separating her from society."

Jang was previously indicted on charges of habitually assaulting and abusing her adopted daughter, Jung-In, leading to the child's death. Jung-In, who was adopted last year, received severe abuse from Jang and died of infliction to her abdomen area, causing internal bleeding.

Prosecutors found that Jang had intentions to kill Jung-In and applied the murder charges as a circumstantial indictment and applied child abuse as a preliminary indictment handing her over to trial. This means that Jang would be charged for murder if intentionality was acknowledged but would be charged with child abuse if intentionality was not acknowledged.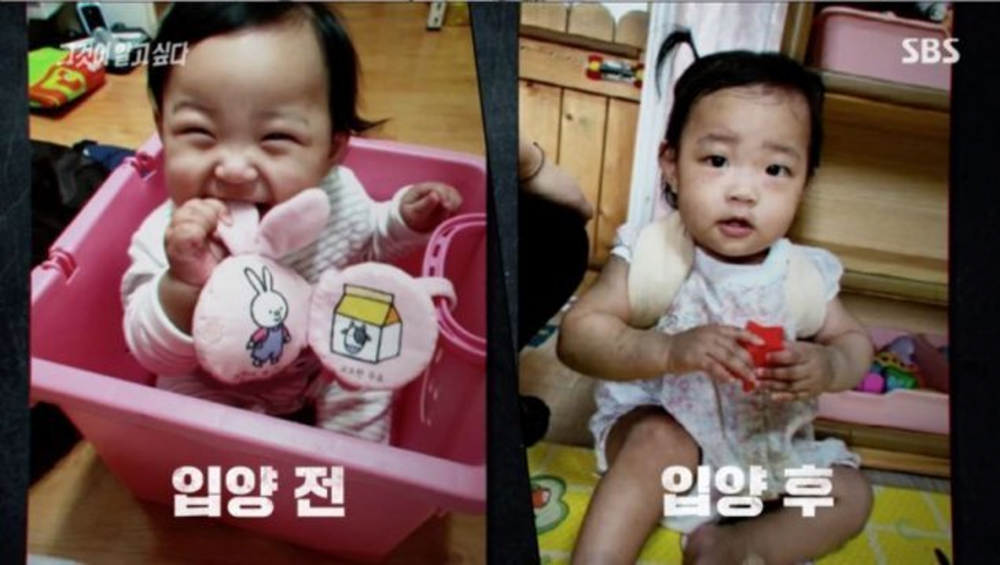 Jang admitted to abusing Jung-In but claimed that she had no intentions of killing the child. The adoptive mother claimed that the tracks of force left on Jung-In's abdomen area were due to CPR. However, Jang was charged with murder and sentenced to life in prison during the first trial.

The prosecution, who had asked for the death penalty for Jang during the first trial, also requested the death penalty during the appeals trial stating, "This care is a crime against a 16-month-old child who had no ability in defending herself. The crime is heavy and against social norms."


With the reduced sentencing, many netizens were baffled and commented, "This is ridiculous," "What a country to live in," "How can they reduce her sentence?" "The prosecution was seeking death sentence again, how do they go from life in prison to only 35 years?" "She murdered a child!" "The judge is not human," "Did they pay the judge?" "Why are they reducing her sentence? are they crazy?" "This country is just crazy," "I can't..." and "This is so annoying because then she would be released on parole after 20 years."