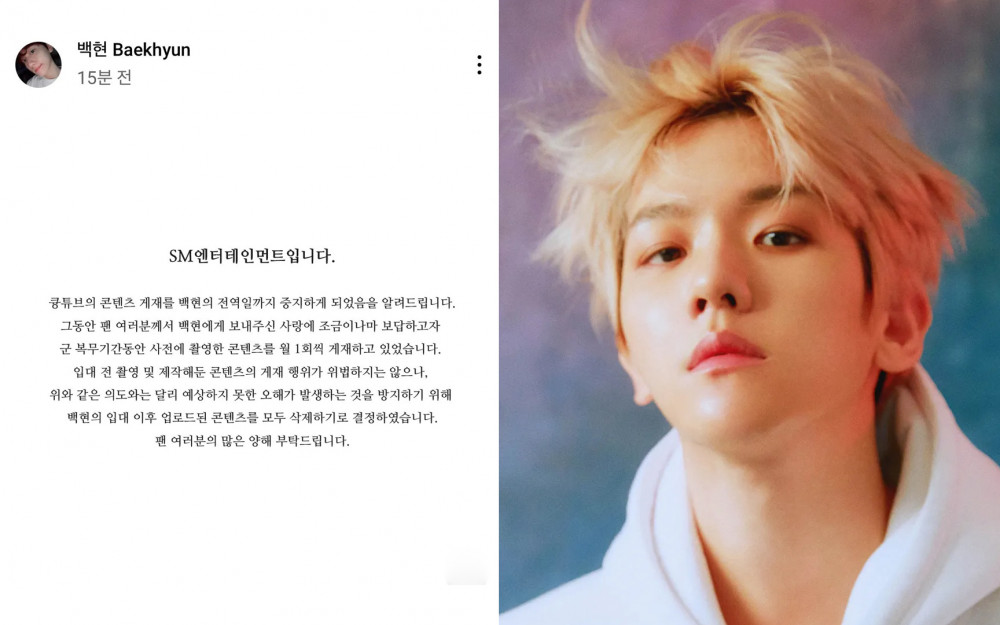 On November 18, SM Entertainment made an announcement that they will be deleting all the contents on Baekhyun's channel to prevent any misunderstanding.
SM Entertainment added a new post on the YouTube channel community that stated, "We would like to notify you that all the YouTube contents publications on Baekhyun's channel have been put to a stop until Baekhyun gets discharged. We were uploading the content we filmed and created before his enlistment one episode a day to repay back the bit of love his fans showed Baekhyun. It is not illegal to upload content that was pre-recorded and created before Baekhyun's enlistment but we decided to delete all the contents we uploaded after Baekhyun's enlistment to prevent any misunderstanding. We ask his fans for their understanding."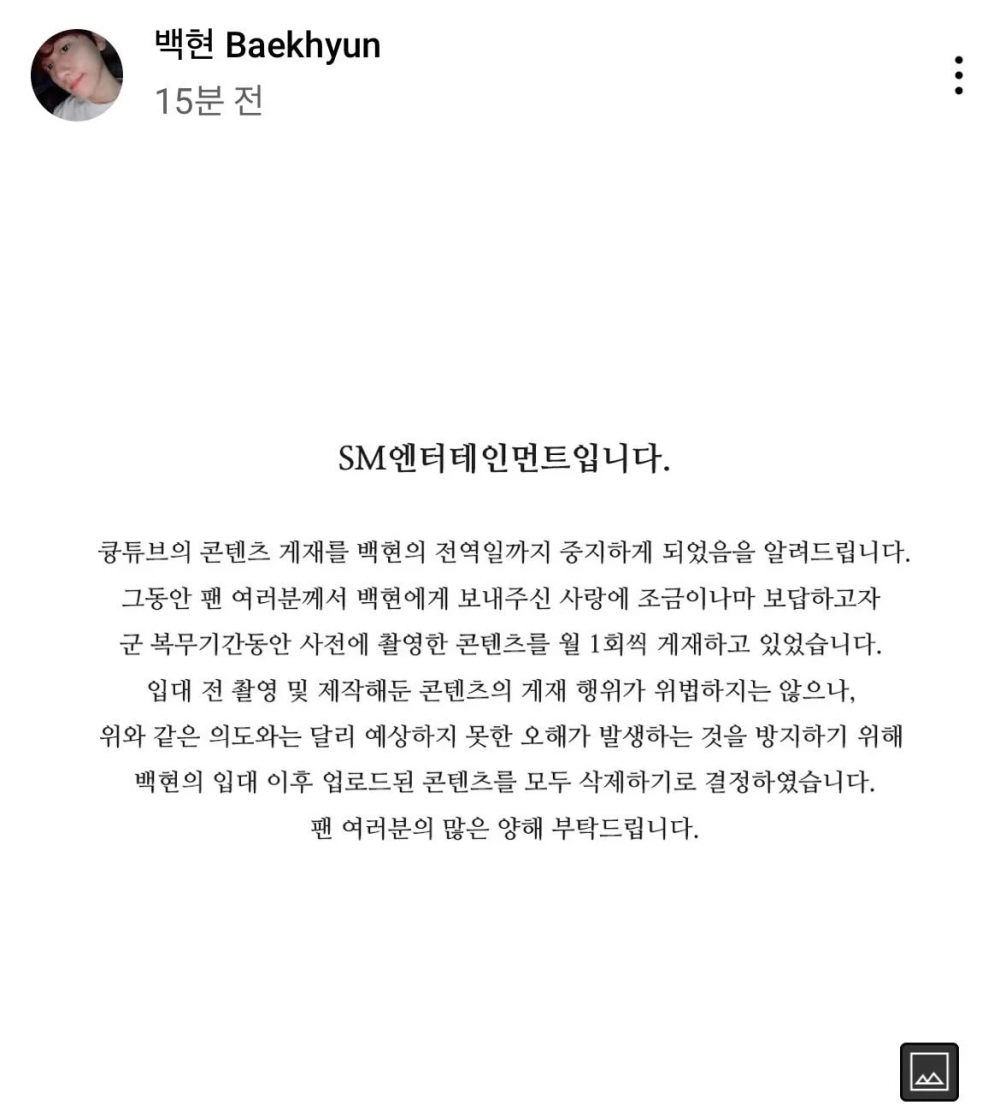 This announcement was shared on various online communities in which netizens discussed and provided further information as to what had happened. According to the comments, it seemed some were asking questions and issues about the monetary gains from the videos that might cause legal issues for Baekhyun while being in the mandatory military service. Netizens commented, "Aw man, I was saving those episodes to watch them slowly," "I know Baekhyun made the channel so he won't be able to gain any monetary value," "According to SM, Baekhyun made the channel so it would not produce a monetary profit. Furthermore, Baekhyun filmed the content before he enlisted so it does not break any Military Service Act," "This is so crazy, I guess this is because he's a public service officer," "I feel bad for the fans," and "This is because it's against the law to be doing other things while servicing his mandatory service. But the videos make it look like Baekhyun is not being diligent in his service. So they had to take down all the content."