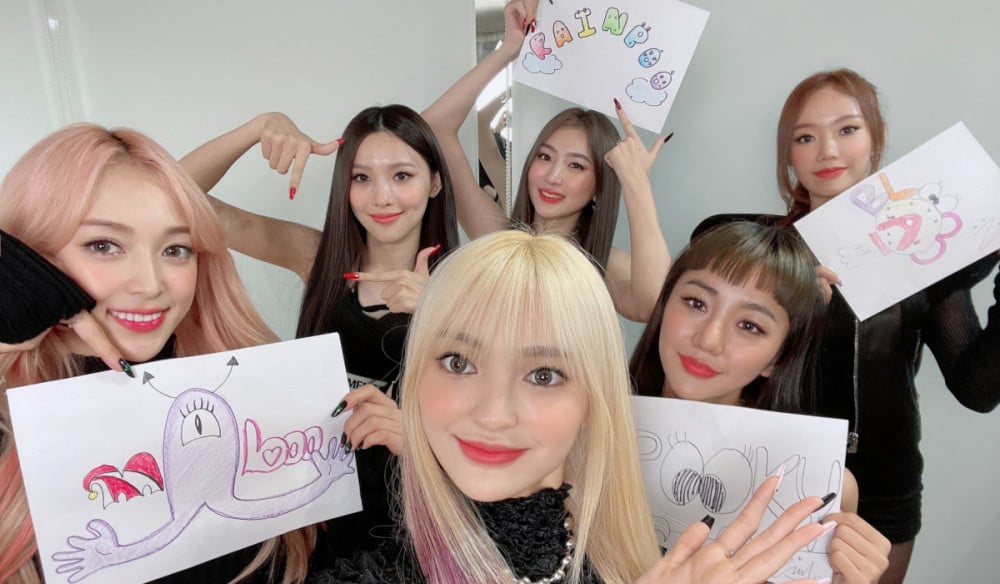 bugAboo has officially named their fanclub!
On November 1 KST, the rookie girl group took to their official social media accounts to reveal the name of their fanclub as voted on by fans – Rainboo. According to the group, "a rainbow is often a sign of hope, so when bugAboo meet with their fans, they will fill each other with hope!"
Other contenders for Myboo, Bloom, and Spooky. Both Myboo and Spooky were disqualified, as confirmed by the group's agency, as Myboo could be confused for another group's fandom name and Spooky has an alternate meaning that could be offensive to some fans.
Meanwhile, bugAboo debuted on October 25 with their first single album 'bugAboo.' The music video for the titular title track can be seen here.
Congratulations to bugAboo and Rainboo!