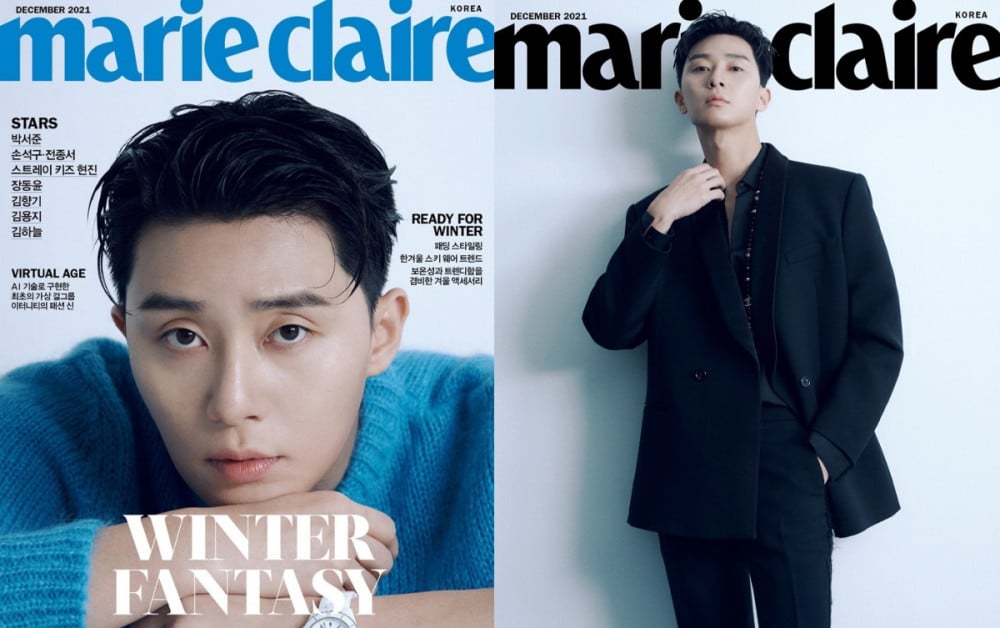 Actor Park Seo Joon graced the cover of 'Marie Claire's December issue.

In the pictorial, Park Seo Joon perfectly pulled off both classic and casual styles. In the classic looks, Park Seo Joon was dressed in fitted blazers and charismatically looked into the camera. In the casual looks, Park Seo Joon was dressed in soft sweaters and looked ahead while deep in thought.
Following his photoshoot, Park Seo Joon sat down for an interview and talked about taking on new challenges. He stated, "I try to challenge myself with new things even if it's just a little, and I try to choose characters and projects that I can express well. If there is a character that I can do well at my current age, I want to try them all." He continued, "When I hear that there are people who gained strength from my projects, I feel satisfied and also, realizing that I am capable of having positive influence on someone, feel a strong sense of responsibility. The least I could do for those watching over me is to always think about whether the path I'm going is the right one, and constantly remind myself that I have to become a better person."
Meanwhile, Park Seo Joon recently returned to South Korea after filming for the film 'The Marvels', which is scheduled to premiere on February 17, 2023.