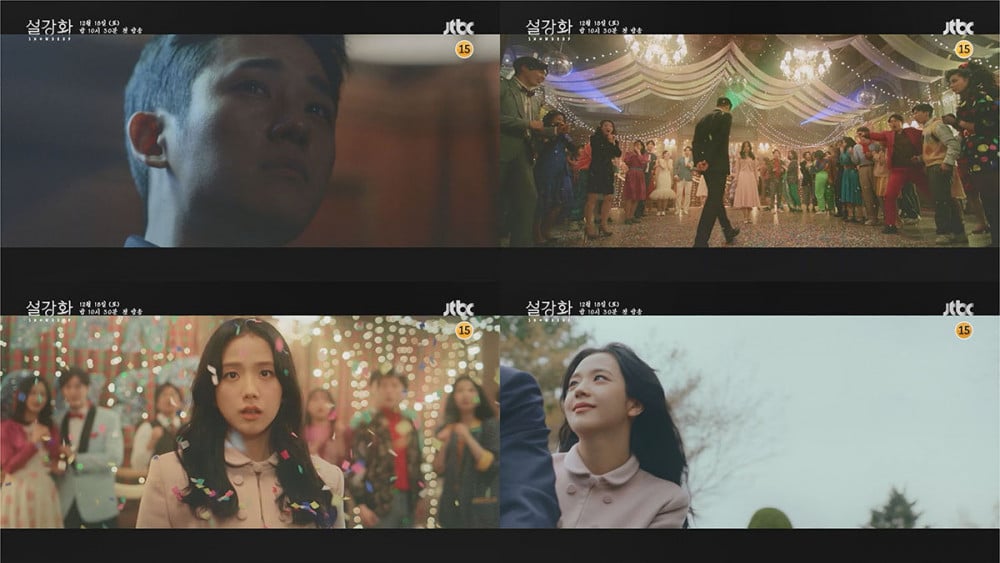 This time, it's Jung Hae In's turn to reflect on his experience with first love.
JTBC's upcoming new Sat-Sun drama series 'Snowdrop' recently unveiled its 4th teaser clip, narrated by Jung Hae In's character Su Ho. The clip begins with Su Ho stating, "I remember the first time we met. If I were an ordinary young man... if I had never picked up that paper plane... if I had never met you..."
Alongside Su Ho's narration, the teaser flashes through several heart-fluttering moments shared between Su Ho and his first love Young Ro (played by BLACKPINK's Jisoo), hinting at the significance of the paper airplane. However, the bright and happy moments are fleeting, suddenly replaced by ragged breathing, trembling hands holding up a gun, and Young Ro's voice saying, "You don't know who I am, do you?"
Set in 1987 Seoul, JTBC's 'Snowdrop' premieres next month on December 18 at 10:30 PM KST. The series will be available streaming in select countries via Disney+.