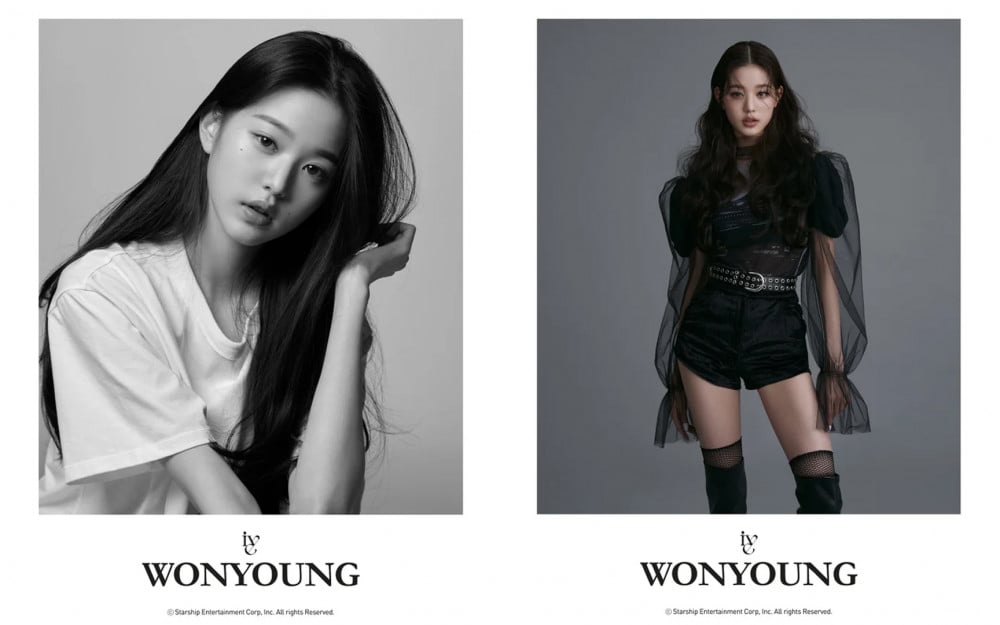 Previously, Starship Entertainment introduced the new girl group IVE and revealed its logo.
Then on November 2, the agency began dropping the profile photos of the members of the new girl group. Ahn Yu Jin was the first to be revealed and confirmed that the former IZ*ONE member would be part of the new girl group.
Then on November 4, the agency unveiled the third member to be Jang Won Young and dropped her profile photos.


Meanwhile, former IZ*ONE members - Jang Won Young and Ahn Yu Jin - were slated to re-debut through the new group. Now, with confirmation of Ahn Yu Jin's debut, it has been confirmed that Jang Won Young will also make her re-debut with this new girl group.