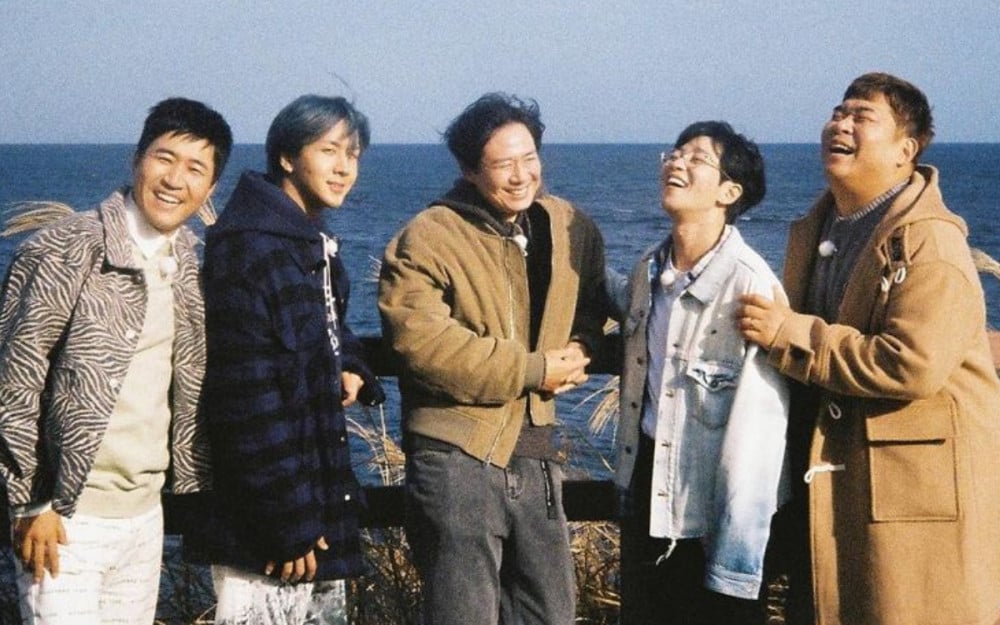 '1 Night, 2 Days' cast members DinDin and Ravi have both taken to Instagram to celebrate the show reaching its 100th episode on November 14 KST.

On the day of the episode, DinDin uploaded a group photo of the KBS variety program's current line-up – Koyote's Kim Jong Min, VIXX's Ravi, actor Yeon Jung Hoon, DinDin himself, and gagman Moon Se Yoon. The cast is all smiles as they huddle up together by the water. "Congratulations on 100 episodes 💕," he wrote, tagging the network and using the show's title as a hashtag.

Ravi also shared images of himself with the cast and crew at the shooting location, captioning the image set with, "I will become a person with unswayable gratitude for these precious relationships and memories. 🙏🏻 EP. 100. The only place where I can be the youngest. 💜"
To this, DinDin playfully responded, "You worked hard, our maknae~ Let's work even harder in the future!"

Congratulations to the '1 Night, 2 Days' cast!