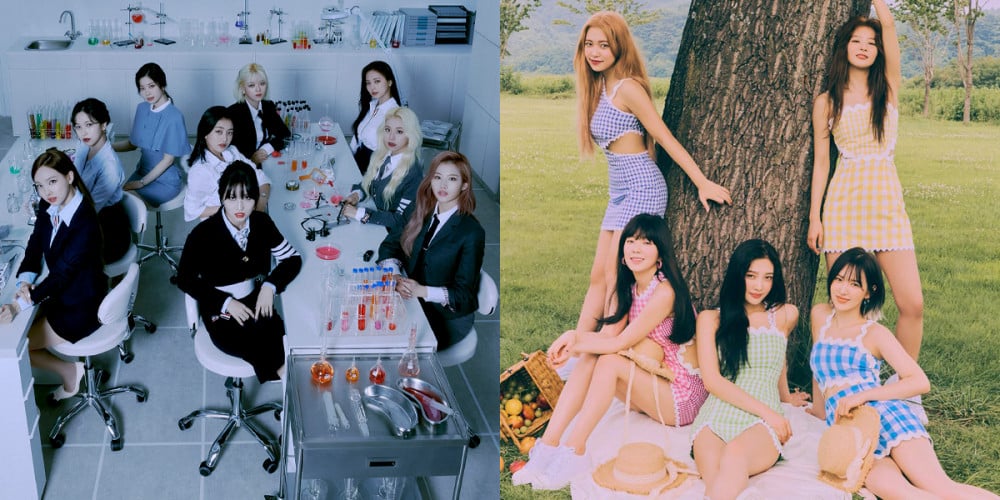 Back on November 12, TWICE returned with their long-awaited 3rd full album 'Formula of Love: O+T=<3' and their title track, "Scientist".
TWICE's comeback title track was co-composed by a team of jaw-dropping hitmakers - starting with English singer Anne-Marie, to Melanie Fontana, Michael "Lindgren" Schulz, Tommy Brown, Steven Franks, 72, and more.
However, fans quickly noticed after listening to the track that the pre-chorus of "Scientist" reminded them of another hit K-Pop girl group song, Red Velvet's "Umpah Umpah".
Listen to a comparison of the two songs, below.
Many fans both internationally and domestically have pointed out that the two pre-choruses sound too similar.
Netizens couldn't help but comment,
"For real. I thought of 'Umpah Umpah' as soon as I heard it."
"As someone who doesn't know both of these songs, they sound like exactly the same kekekeke."
"They do sound very similar. But at the same time, it might just be a pretty generic type of melody for a K-Pop girl group song?"
"The rest of the song is totally different, but that one part just totally reminds me of 'Umpah Umpah'."
"Yeah I had a feeling this was gonna come up sooner or later."
"Is it noise marketing??"
"There's no way it was intended, it must be a coincidence but..."
"Apparently for it to be recognized as plagiarism at least 8 syllables have to be exactly the same."
"Eventually, all songs sound similar to one another. It's impossible to create entirely original melodies."
What do you think about the issue?