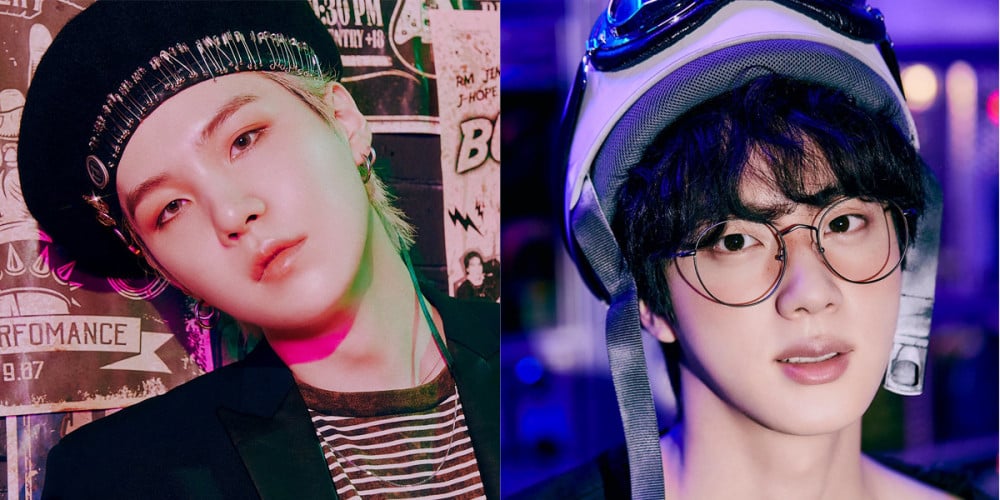 Back on November 1, BTS revealed a second set of preview cuts for their upcoming '2022 Season's Greetings' package.
BTS_official shared a preview cut of each of the members as well as a group cut via SNS, alongside a Weverse link containing additional preview images exclusively available to Weverse members.
However, fans quickly noticed that while the SNS preview images consisted of 7 individual cuts, there were 2 cuts of SUGA and no cut of Jin.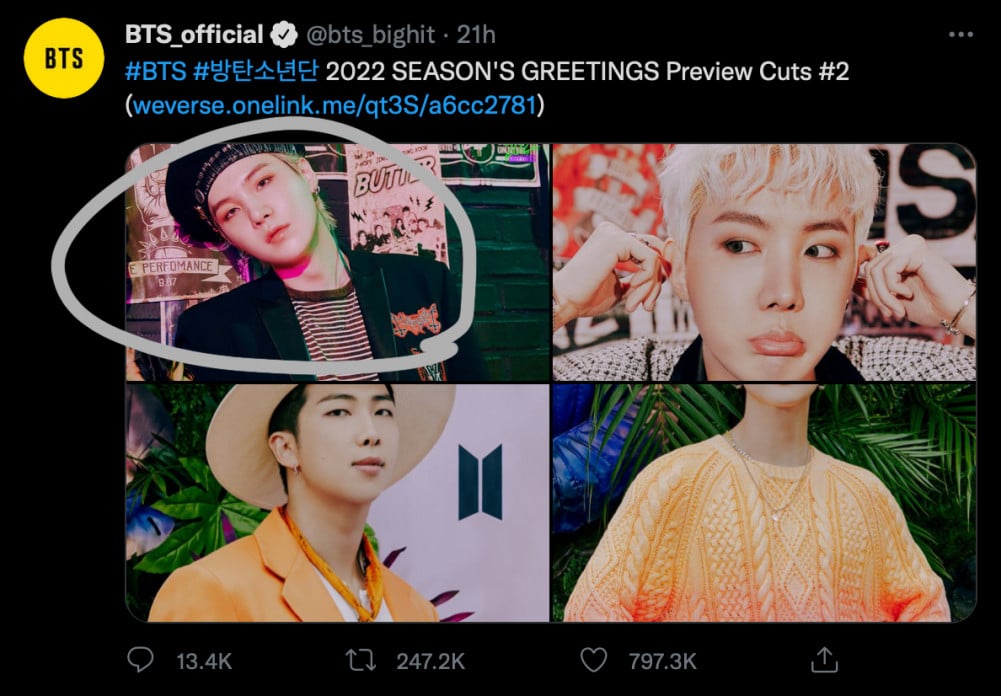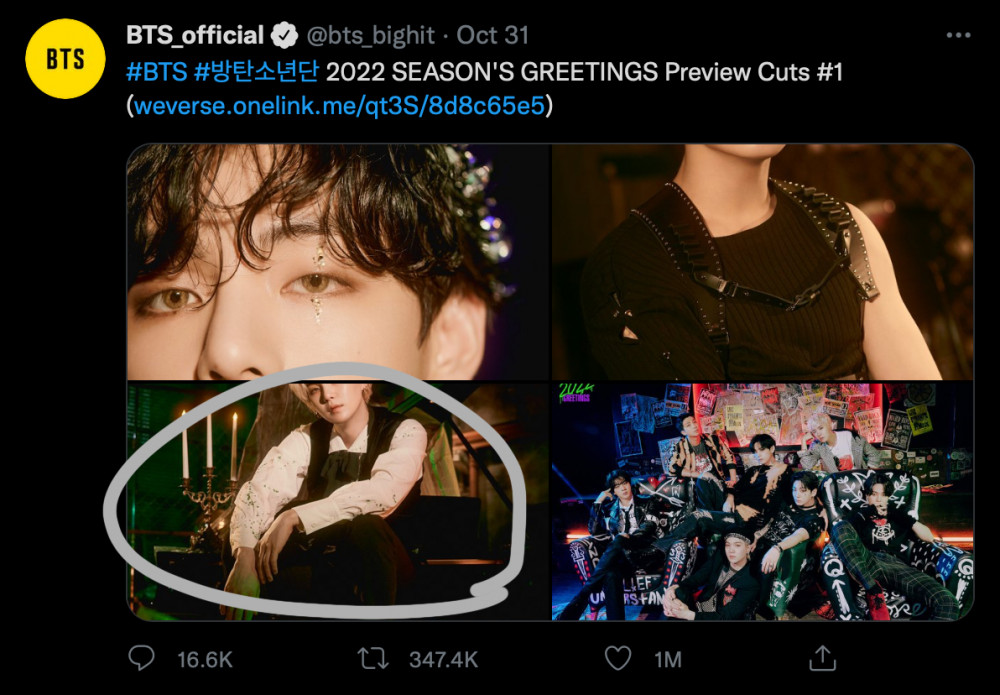 Furthermore, some fans also noticed that preview footage of the '2022 Season's Greetings' package also left out a solo scene of member V.
Nearly 24 hours have passed, but Big Hit Music has yet to correct the SNS error, leading fans to take matters into their own hands. ARMYs are now calling out Big Hit Music by trending hashtags such as #BTS IS 7, #Where Is Jin, and #Where Is Taehyung on Twitter.
But don't worry too much folks, ARMYs have come through with the preview cuts of rockstar Jin we wanted to see.