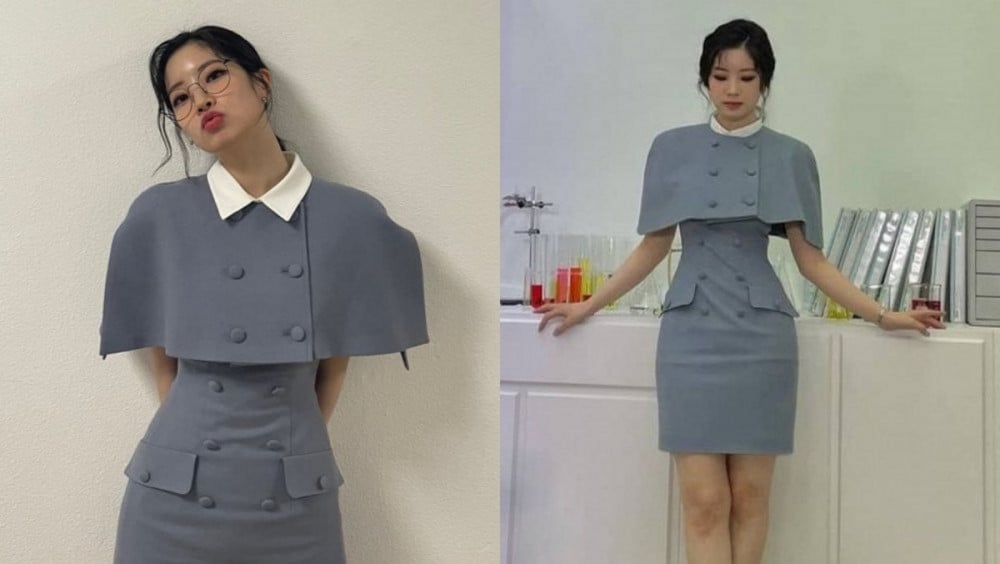 TWICE Dahyun's body figure is drawing attention online!
Fans are in awe at Dahyun's 'perfect' body proportion in photos she shared on Instagram to promote TWICE's latest album 'Formula of Love: O+T=<3'. Dahyun's outfit for their comeback highlights her figure, and from the group photos to promotional videos, fans can't seem to not notice Dahyun's perfect waistline.

Fans commented, "Dahyun's waist is just insanely small," "Dahyun's waist never ceases to amaze me," "How tiny is Dahyun's waist," "Dahyun has the skinniest waist," and more.