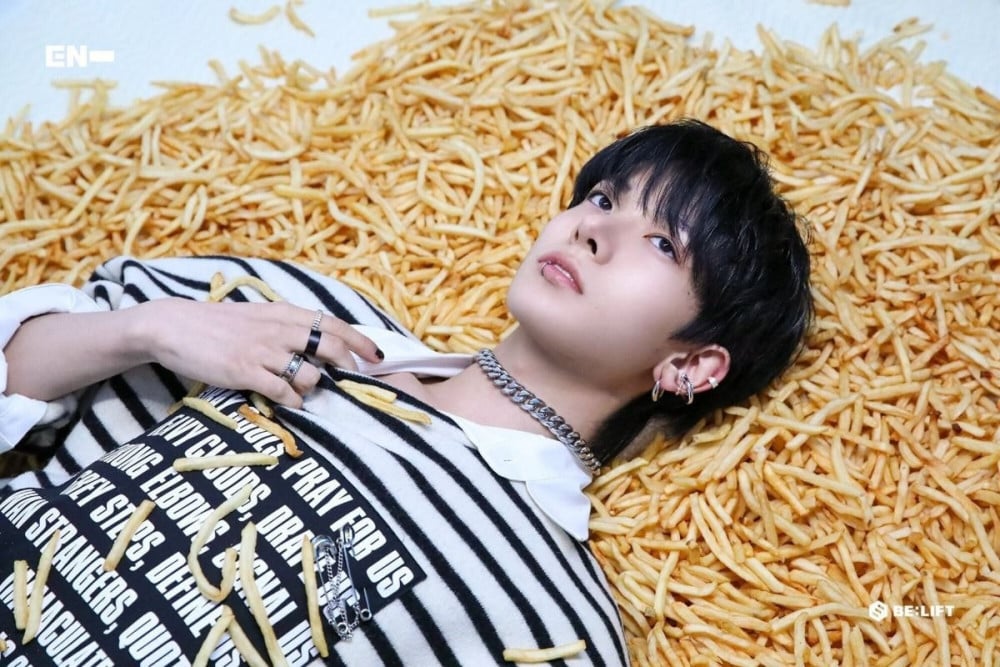 ENHYPEN's Heeseung has recovered from surgery.

On November 3, ENHYPEN's label BELIFT LAB announced Heeseung underwent surgery to remove a cyst on his toes, and he's currently resting. BELIFT LAB also announced the ENHYPEN member is resting for a week.

However, if recovery takes longer, he'll have limited participation in ENHYPEN's performances at the group's fan meeting on November 19.

The label released the following statement:


"This is BELIFT LAB.

We'd like to provide the following information on the current health status of ENHYPEN member Heeseung.

During activities for ENHYPEN's first studio album, Heeseung experienced pain in one of his right toes and visited a hospital for examination, and he was diagnosed with an epidermoid cyst. Following physician advice for timely treatment, Heeseung underwent surgery on Monday, November 1 right after finishing album promotions. Heeseung is currently resting for a week of rest and recuperation as doctors recommended.

However, if recovery take longer than expected, we ask for your understanding that Heeseung may be participating in a limited capacity for some of the performances for the 2021 ENHYPEN [EN-CONNECT: COMPANION] fan meeting scheduled on the 19th. We'll continue to monitor Heeseung's recovery and determine his level of participation by taking doctors' advice into consideration as well as the artist's condition to make sure he's not unnecessarily strained.

BELIFT LAB will continue to place the highest priority on artist health and safety, and we'll do our utmost to ensure Heeseung can join all fans healthy and well."