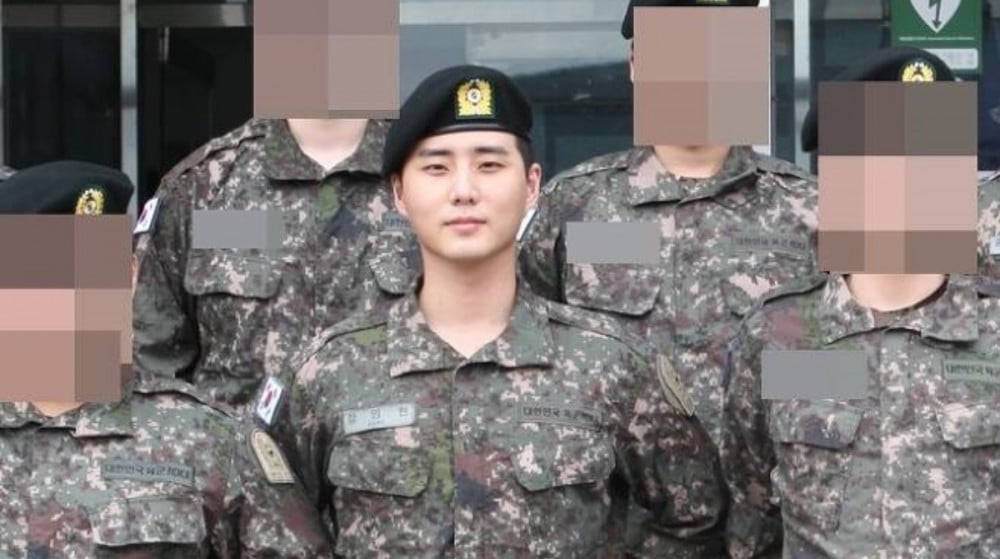 On November 2, the official homepage for the army training center in South Korea posted a photo of DAY6 member Young K. Here, Young K was dressed in his military uniform, standing in a straight, dignified posture. This was the first time Young K was spotted since enlisting as an active duty solder back on October 12, gathering excitement from global fans.

In addition, JYP Entertainment revealed a fan letter Young K had written on DAY6's official Twitter page. In his letter, Young K reassured fans' worries by writing, "The food here is so good that I go get more several times, and there has never been a time that I had left overs. The menu is also really diverse, and the seasoning is perfect. I also sleep really well."

Back in October of this year, Young K enlisted as an active duty soldier under KATUSA (Korean Augmentation to the United States Army), making him the first idol singer to ever enlist under KATUSA.