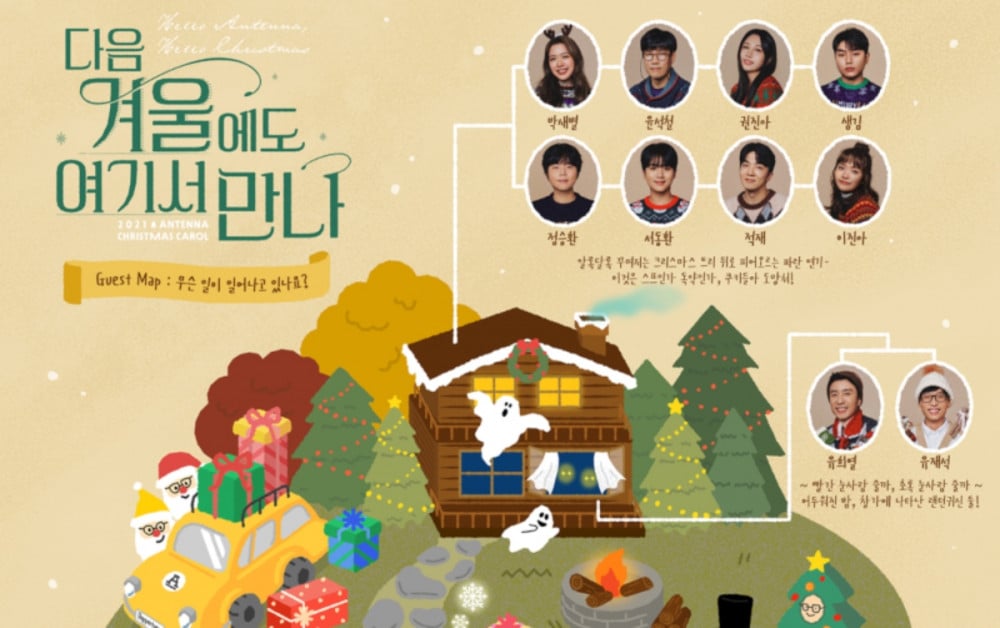 Antenna revealed a festive new teaser image for the label's special Christmas single, 'See You Here Again Next Winter'.
In the 'guest map' teaser image, a festive holiday was portrayed through illustrations of Christmas trees, snowmen, presents, and more. Here, small portrait images of the artists managed by Antenna were distributed among the illustrations with some artists being assigned to the cabin, some to the snowmen and trees, and others to the wrapped presents.

In particular, the various illustrations and texts included clues about the roles of each artist, raising curiosity as to what will be happening in the 'Antenna Villa' this winter.
Meanwhile, a teaser video for Antenna's upcoming Christmas single, which included former Lovelyz member Lee Mi Joo and Yoo Jae Suk, was previously released. Antenna's 'See You Here Again Next Winter' will be out on December 1 at 6PM KST.