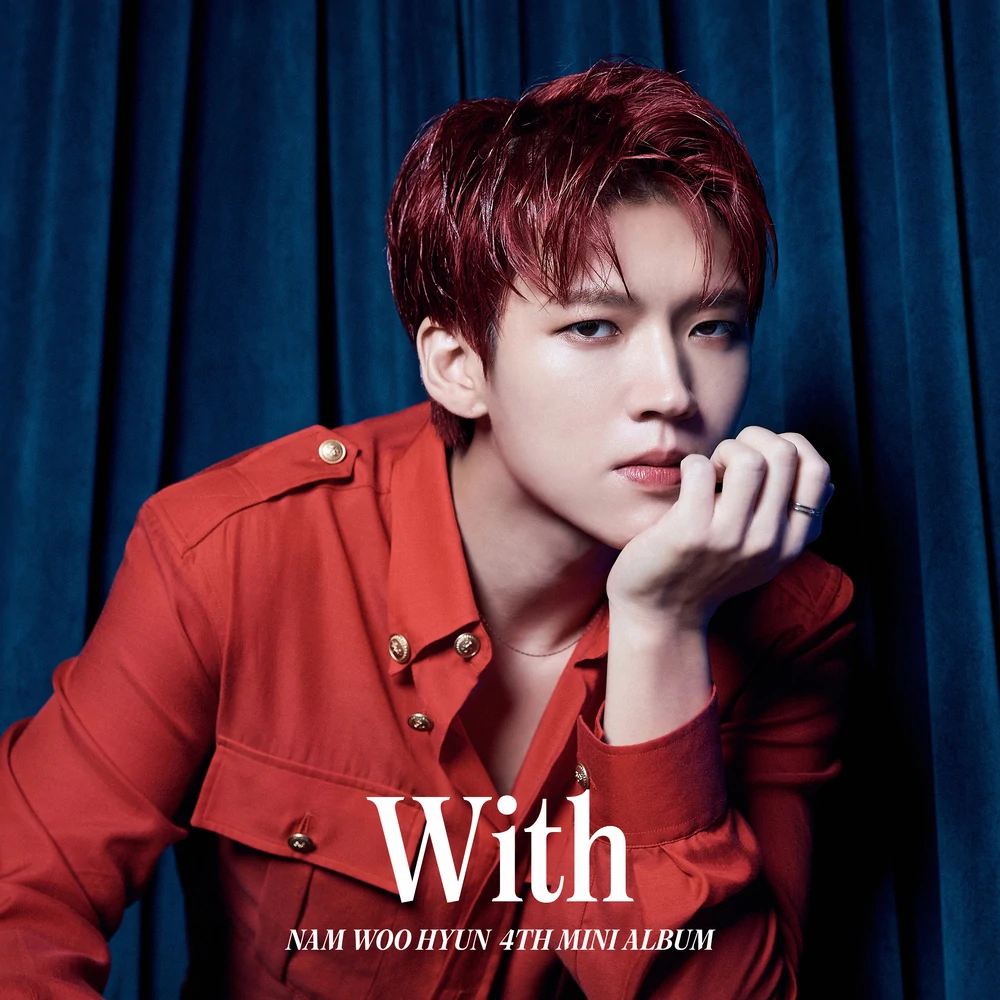 [This review reflects the opinions of the author and not necessarily those of allkpop.]
Track List:
1. With
2. Calm & Passion
3. Lonely Night
4. Somehow (My Diary)
5. Alone
6. A Song For You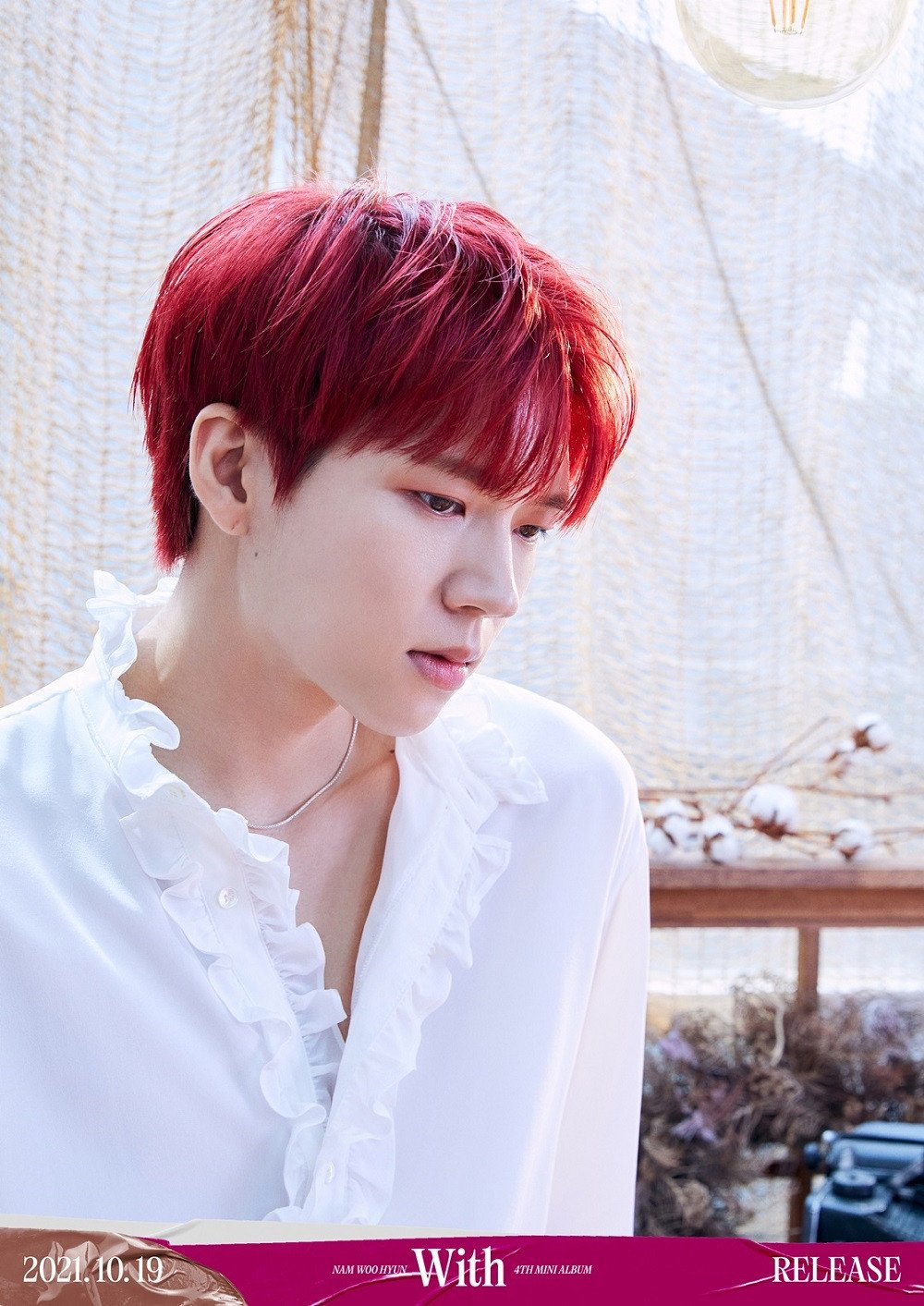 INFINITE's Woohyun returns with his fourth mini-album, With. Offering a sultry and sexy concept in his title track, "Calm & Passion," Woohyun aims to show his range and maturity in this comeback. "Calm & Passion" is an R&B track through and through with a full-throated vocal performance. Strangely enchanting, this title has a certain alluring aspect to it.
Woohyun opens his album with the album title-inspired track, "With," a jazz instrumental with a simple drumkit beat that feels like an overture to his release overall. After the demure "Calm & Passion," we are met with a song that's much more moving and progressive. "Lonely Night" doesn't boast my favorite songwriting but has an undeniably memorable chorus nonetheless. Feeling a bit like a mix of many radio hits I've heard, "Lonely Night" falls flat.
Luckily, "Somehow (My Diary)" is a gentle piano instrumental downtempo pop song that seems to suit Woohyun significantly better. Emotive and moving, there's a marvelous harmony that Woohyun delivers in this song that's perfectly in tune and feels satisfying to the ear.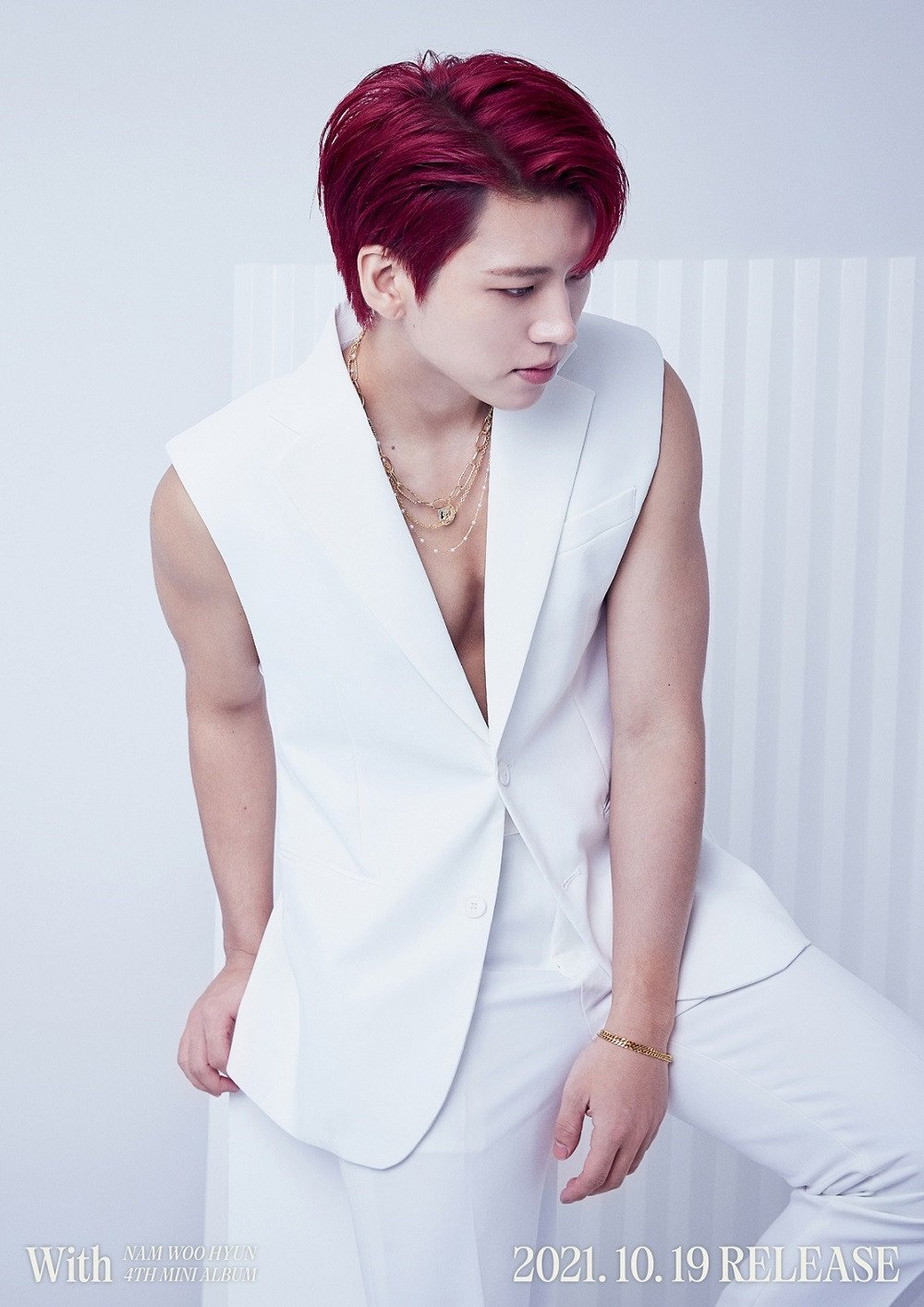 "Alone" and "A Song For You" close out the mini-album. Seemingly an R&B ballad, "Alone" quickly shifts gears into a funky house beat. Mature and sultry, "Alone" is With's best song. Woohyun has the most successful delivery in this style of sexy but refined pop song, and "Alone" perfectly exhibits this.
"A Song For You" is an upbeat synth-heavy sonorous hit and welcomed closing to an album that's been emotional whiplash. After the ups and downs in the mood on this release, "A Song For You" feels like an epic close with its EDM-heavy drop. Sweet but loud, "A Song For You" proudly declares that this song is indeed for you! Overall, a wide range of vocal styles from Woohyun has been an intriguing mix of hits and misses.


MV REVIEW
Featuring a chic and sexy Woohyun, the artist's MV for "Calm & Passion" is an evocative release of precisely that: a mix of practiced calmness and passion. Somewhat dramatic and mysterious, this MV features a bad breakup. The song's dreamy R&B aspects give it a somewhat intoxicatingly drowsy lilt that feels like it's pulling you in. Woohyun himself stated that he would show himself as a "relaxed man with restrained coolness," and that concept shows through the MV. This mature concept suits him well as he effortlessly rises up to the MV's concept through his singing, dancing, and acting.
MV SCORE:
MV Relevance…..8
MV Production…..7
MV Concept……..8
MV Score: 7.67
ALBUM SCORE:
Album Production…...7
Album Concept……...7
Tracklisting…………...8
Album Score: 7.33
Overall: 7.50