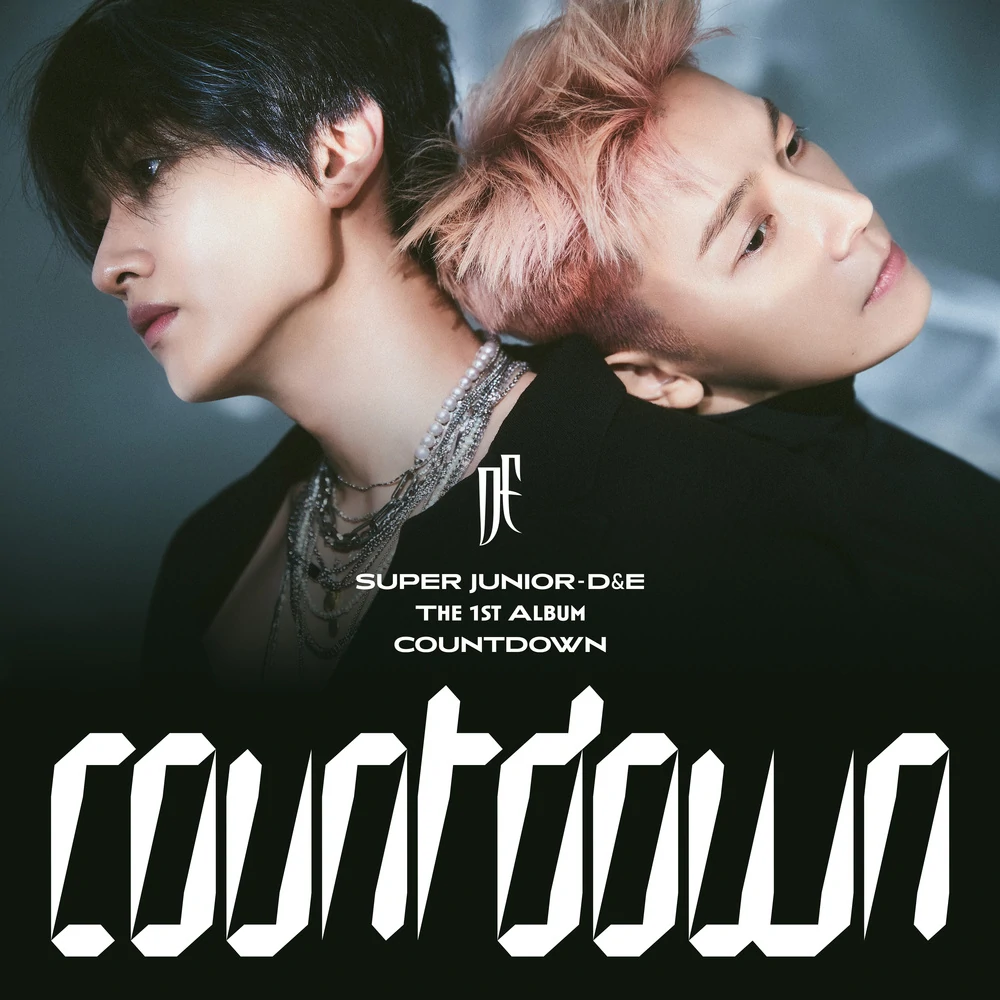 [This review reflects the opinions of the author and not necessarily those of allkpop.]
Track List:
1. ZERO
2. Beautiful Liar
3. Far away
4. Feel That Feelin'
5. La La La
6. Have a Nice Day
7. Muse
8. Share My Love
9. Home
10. ZERO - English Version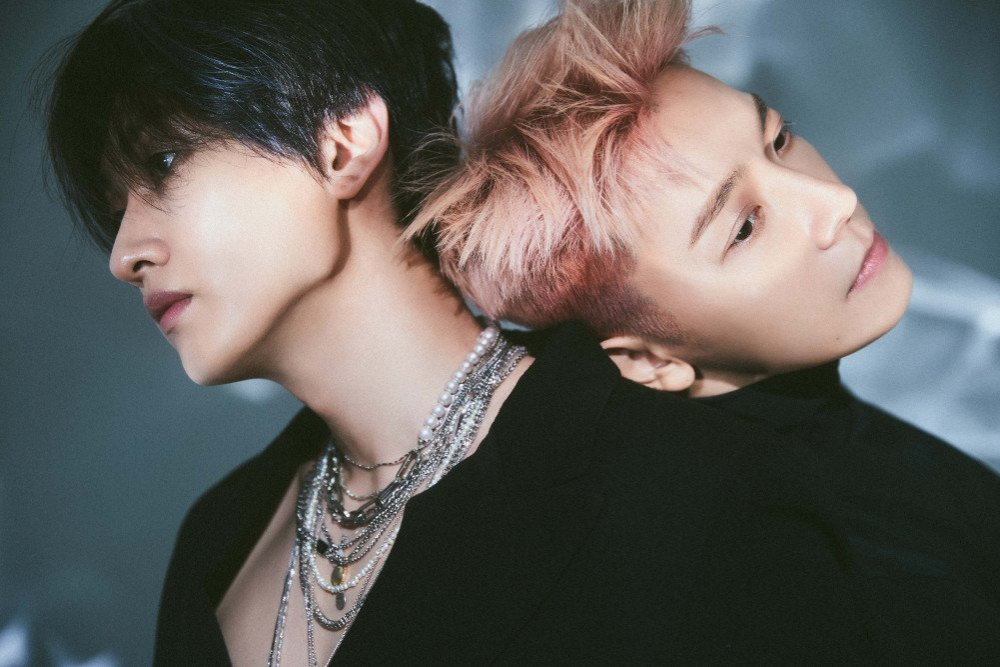 Despite the duo's ten-year-long tenure, COUNTDOWN is Super Junior D&E's first-ever full-length album. Though slotted originally for October, the duo has finally released their long-awaited album as of November 2021. "ZERO" acts as the pair's chosen title, and with fans looking forward to this release worldwide, readers should be reassured to hear that "ZERO" is phenomenal.
Boasting a seriously infectious bridge and chorus, "ZERO" is modern and perfectly fit for the times despite the artist's long-standing tenure as a duo. The two have not lost their touch with "ZERO," a song that would resonate equally as well for many younger fresh-faced idols. Despite the youthful and up-to-date feel of "ZERO," the two do not undergo challenges to remain relevant and offer a seriously addicting performance. The duo also included an English version of "ZERO" at the end of the tracklist for COUNTDOWN.
"Beautiful Liar" is the first b-side of the album release. This seemingly downtempo song takes an exciting turn, featuring a tropical house beat and an ultra exciting drop. Though the song lacks a 'wow' factor, it still is a palatable transition into a dynamic album filled with many song styles.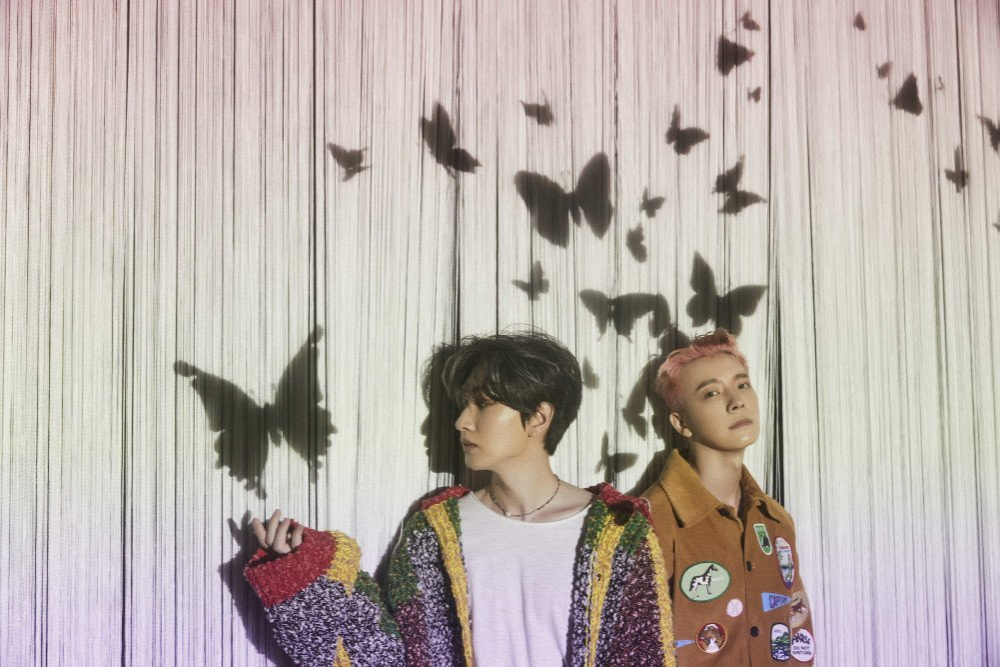 "Far away" offers an acoustic guitar melody that boasts impressive lyricism. The song's purposeful lyric placement makes this song an extremely tasteful addition to any playlist. A suavely smooth and feel-good song, "Far away" is spitfire, yet so buttery- a delicate balance. On a retro note, "Feel That Feelin'" takes a surf rock-inspired sound and pairs it with a retro nostalgic feel. A bit uncharacteristic for the duo, this song is strongly experimental. Vastly different from many of the typical concepts that Super Junior D&E typically opt for, "Feel That Feeliin'" is a welcomed change of pace.

With a moving ramp up and playful sound, "La La La" makes you sing along after the first listen. There's a suave coolness about this song that comes with its ultra-rhythmic bounce. There's an up-and-down in the instrumental and vocals that feels refreshing and new.
Things are slowed down with "Have a Nice Day." Opting for a downtempo track with a simple plucked instrumental, the two are able to finally take a step back from the excitement and opt for a calmer release. Not quite a ballad, this slow pop song is sweet and youthful. COUNTDOWN picks back up with a sophisticated house song, "Muse." Mature and danceable, this song is an excellent representation of where the two artists are in their age and careers as veteran idols. There's a debonair aspect of this song that really draws the listener in.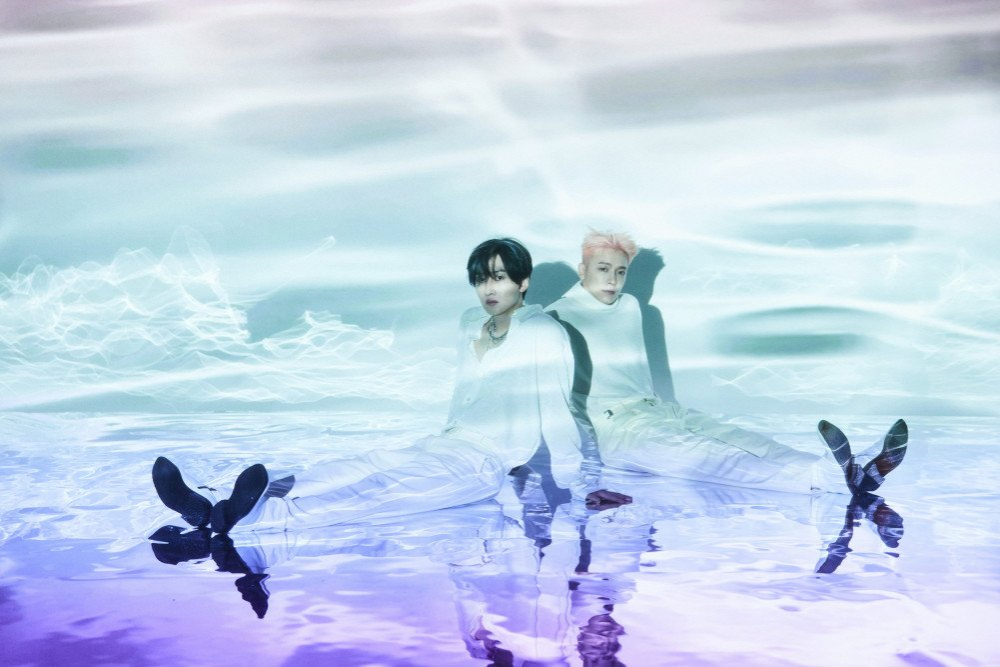 A classic K-Pop sound shines in "Share My Love" as the duo deliver a straightforward pop song. There's a distinct feature to this song that's special to Super Junior songs, and "Share My Love" captures that aspect well. Though the song is uplifting, it is a bit bland in comparison to the rest of the album.
"Home" rounds out this versatile release with a moving violin orchestra powered by moving and unwavering vocals. This ballad is meaningful and a hugely impactful conclusion to an album that serves as a massive milestone for Super Junior D&E. "Home" is where they are as they solidify their places as timeless and influential performers.

MV REVIEW
With an emphasis on choreography and performance, SUPER JUNIOR D&E brings a dance-focused MV to the table for their latest title, "ZERO." Opting for the general concept of street racers with really no outwardly obvious plot, the pair are seen in various shots, including playing video games, racing expensive cars, and doing some intense dance choreography. Overall, the video's concept has a slightly juvenile feel, though the performance aspect does not. Though SUPER JUNIOR D&E is able to deliver on the song and dance, the MV doesn't quite deliver the same excitement visually. "ZERO" thrives as a song used during on-stage performance more so than in this video.
MV SCORE:
MV Relevance…..7
MV Production…..7.5
MV Concept……..7
MV Score: 7.16
ALBUM SCORE:
Album Production…...9
Album Concept……...10
Tracklisting…………...9
Album Score: 9.33
Overall: 8.25