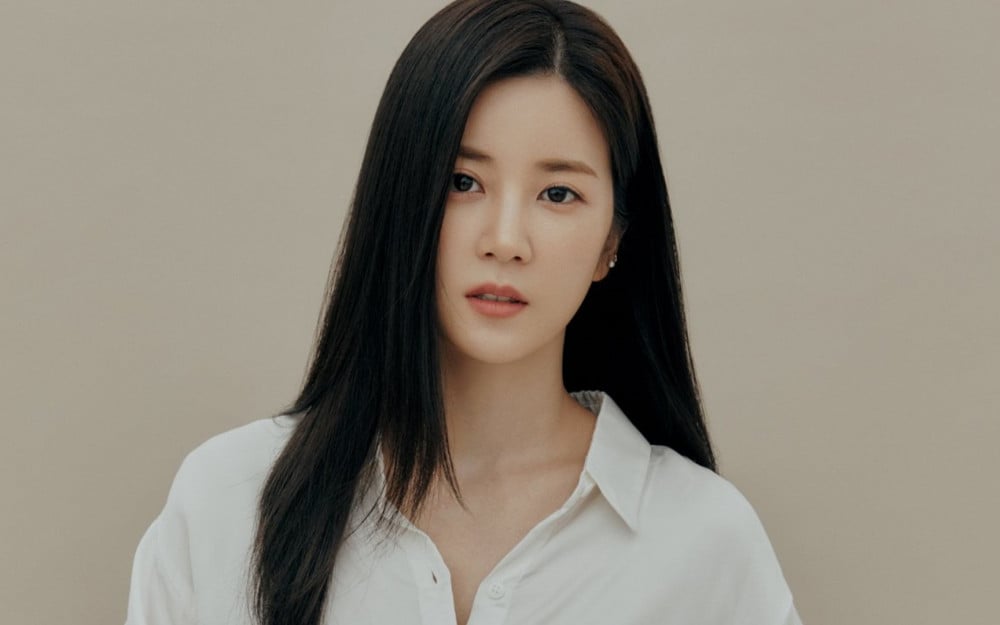 Earlier today, it was reported that the initial accuser who raised school bullying allegations against A Pink's Chorong was forwarded to prosecution on charges of blackmailing based on false information.
On November 22, law firm Taelim, representing Chorong, issued a statement that revealed the initial accuser who raised school bullying allegations against her has been forwarded to prosecution. The law firm explained, "The accuser mass mailed the email which contained false information regarding our client's private life to many different reporters back in March 2021. He then insisted our client retire from the entertainment industry after notifying her what he have done. As a legal representative of our client, we sent a cease and desist letter to him, however, he did not stop spreading false information. As a result, we sued him on April 1st, 2021."
The law firm explained that the police have been investigating the case to uncover the truth behind the allegation through interviews of mutual acquaintances of Chorong and the accuser. The law firm confirmed, "In addition, the police have also concluded the cross-examination did not confirm if the actual bullying happened despite their multi-faceted investigation." Taelim law firm added, "Again, we plead not to spread any rumors or exaggerated information until the case is closed. Further, we will take strict legal measures if you happen to spread allegations based on an unwarranted or one-sided claim online."

With news that the initial accuser was sent to prosecution for blackmailing based on false information, netizens have become furious as the singer received much backlash from this rumor. Netizens are saying the false accusers need to face harsher consequences. Netizens commented, "She sounds so nice when she speaks," "Where are all the people who cursed at me for shielding Chorong? This accuser sounded off from the beginning. It's weird how the accuser never said anything for the past 10 years and then suddenly release this accusation when there are so many school bullying controversies," "People who make up fake rumors need to be punished more harshly to prevent other people from doing it," "The person who spread false information really needs a severe punishment. Chorong who didn't do anything wrong went through so much stress and her name was defamed," and "If what this person said is false, then they need to really be punished," and "Is it right that someone brings down a celebrity's reputation by spreading false information? I really don't understand people like that. I hope the trial ends well."