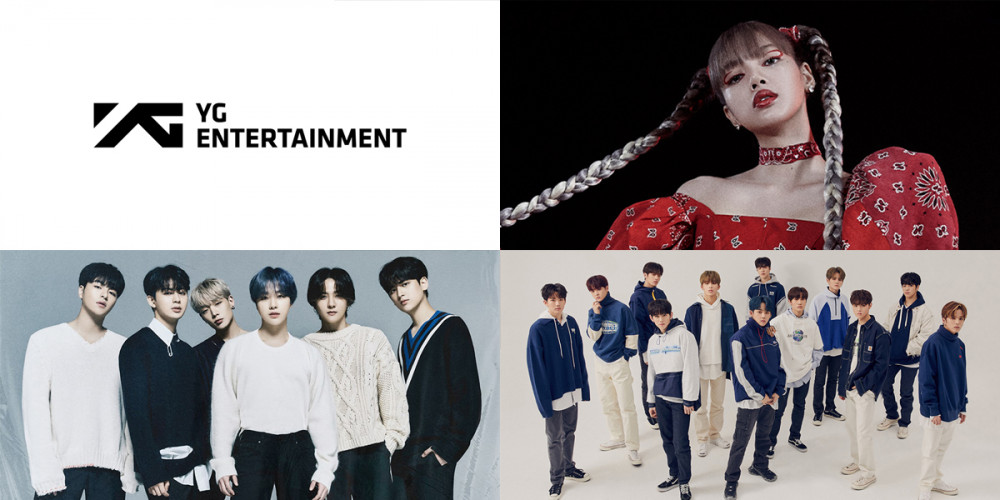 On October 18, Samsung Securities Co. revealed a financial analysis report of YG Entertainment's 3rd quarter, predicting the entertainment agency's target stock prices to remain in the 80,000 KRW ($67~68 USD) range.
According to the Samsung Securities Co. analysis, YG Entertainment is projected to hit an operating profit of 16.5 billion KRW in the 3rd quarter of 2021, with total sales hitting 96.1 billion KRW (~ $81.2 million USD). The key contributor in YG Entertainment's operating profit for the 3rd quarter was BLACKPINK member Lisa's 1st solo album 'LALISA', recording a total of 700,000 copies in first week sales. Additionally, the agency is projected to see high profits from its digital content sales, largely from a surge in YouTube channel subscribers.
In the 4th quarter, YG Entertainment artists including iKON and TREASURE are expected to make comebacks. Beginning in 2022, the agency is expected to increase profits from offline concerts and overseas tours, as well as from further collaborations with the fan platform Weverse.