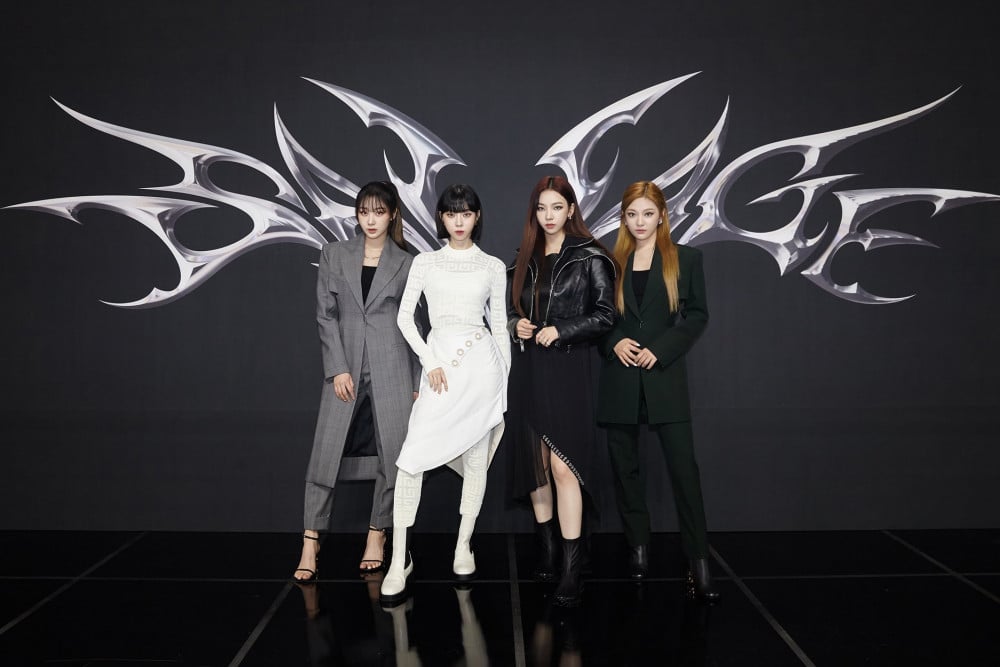 Things go at a rapid pace in the music industry. A new generation comes, things change, people's tastes evolve-- on to the next as the new hot thing emerges.
Girls' Generation and TWICE have dominated charts ever since they debuted, and they've earned the title of "Nation's Girl Group" for their respective generations.
First up, Girls' Generation, with their iconic hit songs, are absolutely gems in the music industry. They were at the top ever since they debuted and could be seen everywhere in South Korea in the early 2010s. As time went by and the members started doing their own solo activities, their dominance was gone, and another new girl group took the title.
Much like Girls' Generation, TWICE was a sensation as soon as they debuted. They quickly took the mantle of "Nation's Girl Group" of their generation. Even 7 years after their debut, TWICE is still reaching new peaks. They have proved a lot that they are also a 'One Top Girl Group' not just in Korea, not just in Asia, but also worldwide. The girl group has been dominating charts from the most important music markets in the world since then. "Cheer Up" especially was the song that took them to the next level, and the girl group has been known for releasing hits after hits.
While these two girl groups are known for being successful, you can't deny that having physical and digital sales would be the biggest factor for a group's success. (Note: BLACKPINK is also successful both in digital and physical sales, but they were never called the "Nation's Girl Group," so I omitted them here.)
As TWICE and Girls' Generation are both known for their outstanding physical sales, even though they are a 'girl group' says a lot already. While it is true that boy groups typically sell more than girl groups, these two groups are exceptions. May it be digital or physical sales, these groups have pulled off both.
aespa has just recently come back with their first mini-album, 'Savage,' which has garnered more than 400,000 pre-orders and has already broken numerous records. This is exceptional as a girl group's first album usually doesn't enjoy much success.
Following the massive success of "Next Level," aespa has solidified their name as one of the global monster rookies. It's been almost five months since it was released, but the song is constantly in the top 3 on the charts, and even up to the present time being nominated on music shows.

aespa's first year after their debut is comparable to TWICE's first year after debut. As "Black Mamba" is actually one of the successful debut songs, and it owns the remarkable YouTube achievement of "the fastest K-pop group debut M/V to reach 100 million views." This debut song actually is in the same class as TWICE's "Like Ooh Ahh," and broke the record for being the first K-pop group debut M/V to reach 100 million views on the said platform.
While "Next Level" can also be compared to "Cheer Up" as these songs are the groups' first comebacks, these songs have solidified the groups' success as both had longevity on Korean charts. Both songs are also strong contenders for the daesang "Song of the Year" in their respective years of release.
One can see the parallels in aespa's growth and success to TWICE, just like you saw parallels from TWICE's early success to Girls' Generation. As time goes by, the next generation comes in to continue on the path that the previous generation set them on.
"By standing on the shoulders of those came before us, we can see further and achieve more." - Issac Newton.

It's still early on aespa's journey, and they haven't earned the title of the 4th-generation "Nation's Girl Group" yet, but they have the most potential. However, someone once told me that "Potential has a shelf life. Potential is nothing, execution is everything." They still have to keep working. They need to be consistent and reach that "next level" to earn the title. But what a start for this girl group.