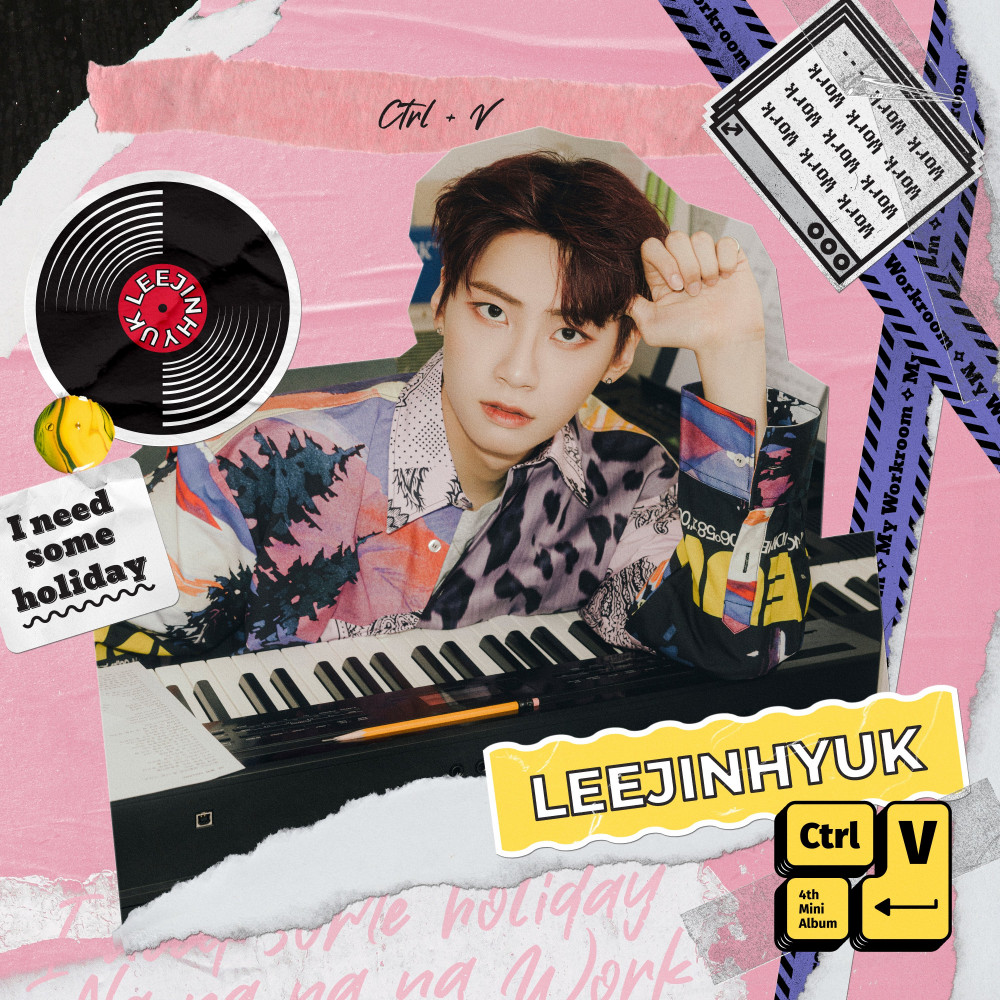 UP10TION's Lee Jin Hyuk is in the last stages of the preparation for the release of his mini-album 'Ctrl+V.'

Lee Jin Hyuk previously released the tracklist for his 4th mini-album on October 11 at midnight KST. According to the revealed tracklist, 'Ctrl+V' will feature a total of 6 tracks, including the title track "Work Work," "Bang all night," "Dunk!," "Blue Marvel," "Coffee on Sunday," and "Meaningless Art."
On October 12 at midnight KST, he released the album cover image for 'Ctrl+V.' Lee Jin Hyuk will be dropping the digital album and music video on October 18, while the physical album will be released on October 19.