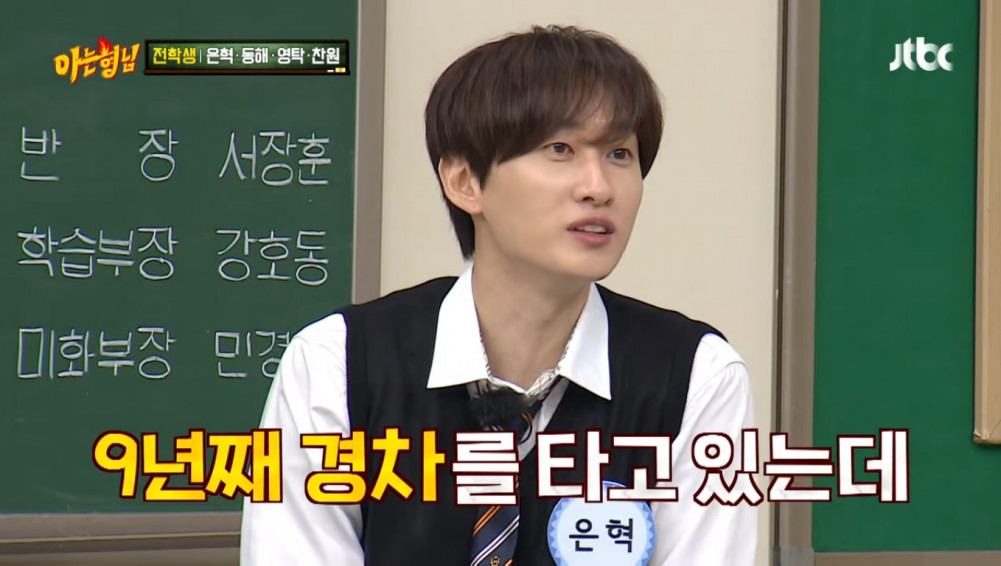 Super Junior's Eunhyuk has shared his views on spending, with stories of his family.
On the latest episode of 'Knowing Brothers', Eunhyuk guested on the show and revealed that he recently moved into a new home with his family members. He said he built a private home in the outskirts of the city for the health of his mother.
Eunhyuk recounted that the financial situation at home used to be so dire when he was young that his family lived in a house without a bathroom. "We had to use the bathroom near the train tracks," said the Super Junior member.
He added, "I bought a house for my family for the first time in 2012 with the money I had saved up through promotions. This time, I built a house where the air is nice."
Recently, Eunhyuk was praised for his humble choice of automobile, having driven the same car for 8 years. However, the member further elaborated that he purposely isn't sparing when going on vacations with his family, preparing up to a maximum amount of about 20 million KRW per trip.
"I didn't show everyone that car in order to brag about being humble. I used to ride sports cars in my twenties, too. But I soon realized that the car I have now is best for the narrow streets in Seoul," explained Eunhyuk.