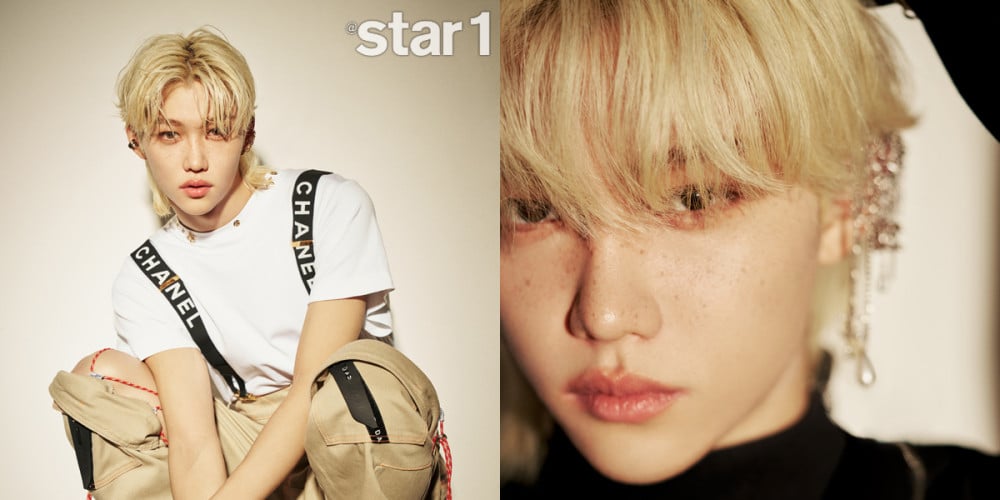 Stray Kids' Felix has landed on the cover of '@star1' magazine's November issue, showing off his charming freckles.

For this pictorial, Felix rocked his blonde, mid-length hair style from Stray Kids' "Thunderous" era while working with nude and monotone fashion pieces. During his interview, Felix relayed his gratitude toward fans for Stray Kids' first ever win on a major broadcast station music program with their 2nd full album title track, "Thunderous".
The idol was also asked about being part from his family and when he misses them. He replied, "I always miss them, and I want to see them. It's been about 2 years since I've visited them in Australia because of COVID-19, but I'm sure that I'll be able to see them again when the situation improves."
Check out a preview of Felix's handsome pictorial for '@star1' below!