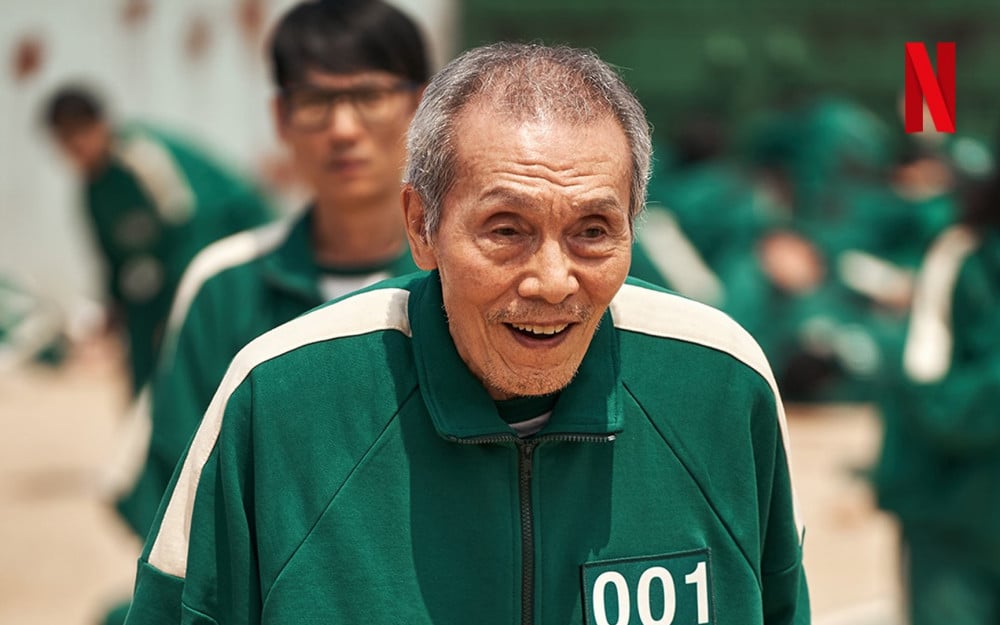 It was reported that actor Oh Young Soo, who played Oh Il Nam in 'Squid Game,' turned down an offer to become the model for the chicken franchise 'Gganbu Chicken.'

On October 6, Gganbu Chicken stated to JoongAng Ilbo that "It is true that we offered actor Oh Young Soo to become the brand model for Gganbu Chicken but he turned down the offer." Oh Young Soo stated, "I would like to keep my position as an actor for now."

Oh Young Soo played the elderly Oh Il Nam, contestant number 001, in 'Squid Game.' In the drama, he offered Sung Ki Hoon (played by Lee Jung Jae) to become 'Gganbu' during the marble game. Gganbu is a close friend who shares marbles or Ddakjis when playing games. The word 'Gganbu' in 'Gganbu Chicken' also means the same. On Gganbu Chicken's homepage, it explains, "Gganbu stands for your ally, partner, or team member who promised to be on your side during your childhood."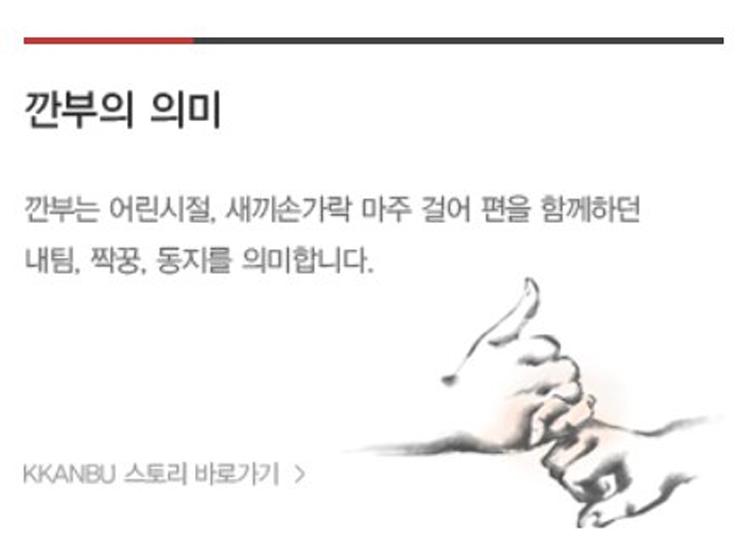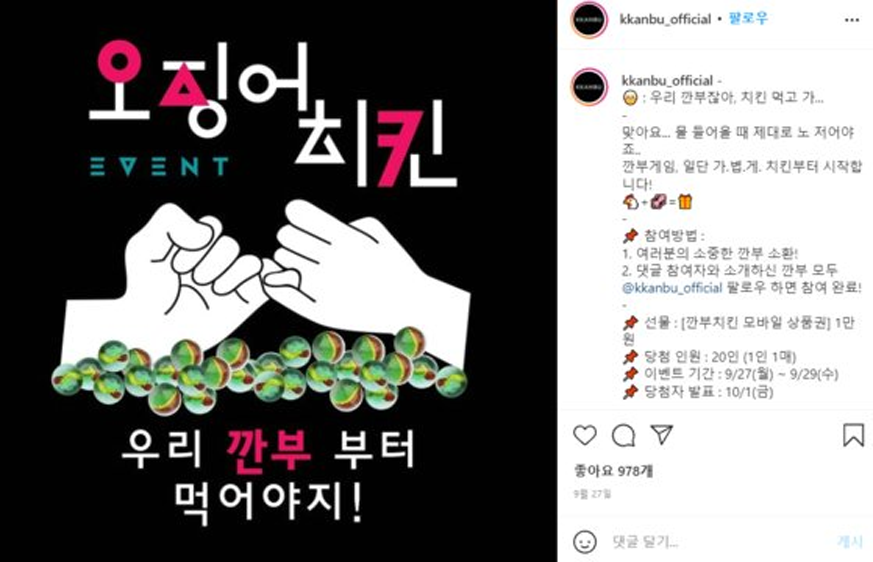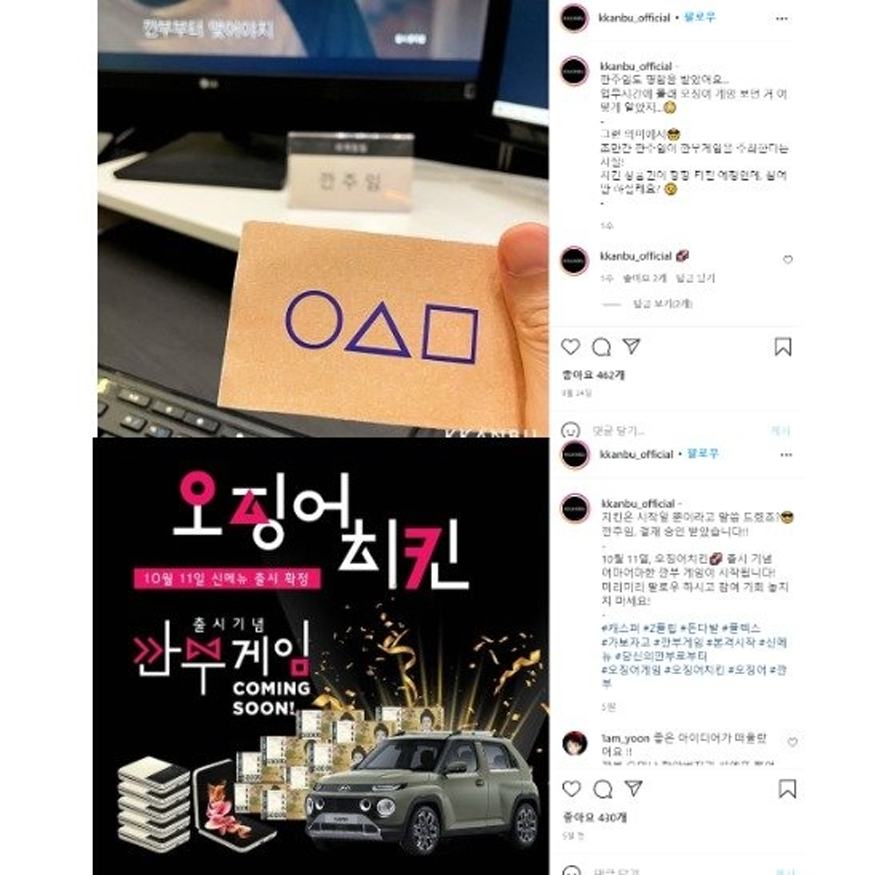 Because of this, there were many netizens who believed that Oh Young Soo was the perfect brand model for 'Gganbu Chicken' and shared that he should be selected on various online communities. Gganbu Chicken explained, "There were many 'Squid Game' viewers who made various memes and created fan-made videos showing Oh Il Nam in our advertisements" and explained they had offered the actor the position to become their model.
Although the actor turned down the offer, Gganbu Chicken is continuing their marketing using the 'Gganbu' from 'Squid Game.' This November, 'Gganbu Chicken' will also release a new menu called 'Squid Chicken' and continue to launch various events under the 'Squid Game' marketing plan.