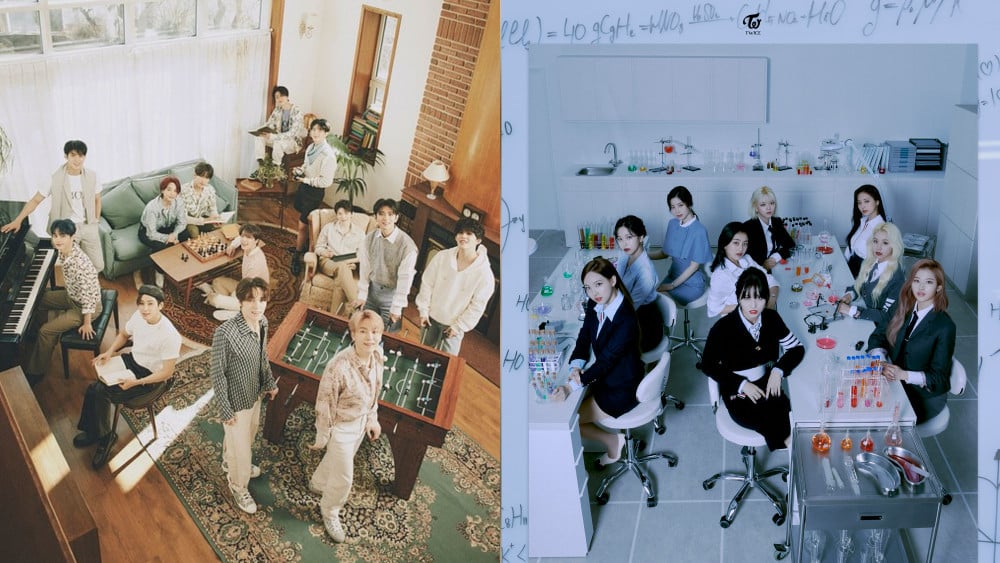 Since 2016, TWICE and SEVENTEEN's comebacks always are ahead of each other in the same month. Starting with "Cheer Up" and "Pretty U," which were both released on April 24, 2016.
After that, you had "Don't Wanna Cry" and "Signal," which were both released in the same month, in May of 2017.
"Oh My" and "Dance The Night Away" were released in July of 2018, "Fear" and "Feel Special" in September of 2019, "Left & Right" and "More & More" in June, "HOME;RUN" and "I Can't Stop Me" on October of 2020. And it keeps going on up until this year!
In 2021, "Taste of Love" was released on June 11, while "Ready to Love" was released a week after on June 18.
TWICE have just released "The Feels" last week. Meanwhile, SEVENTEEN's "Attacca" is set to be released on October 22, 2021. "Attacca" with the concept trailer 'Rush of Love" will be released only a few days before TWICE's recently announced 3rd full-length album "Formula of Love: O+T=<3."
Whenever TWICE or SEVENTEEN announces a comeback, fans assume that the other one will also come back in the same month!
What a coincidence that's been going on for the past five years!