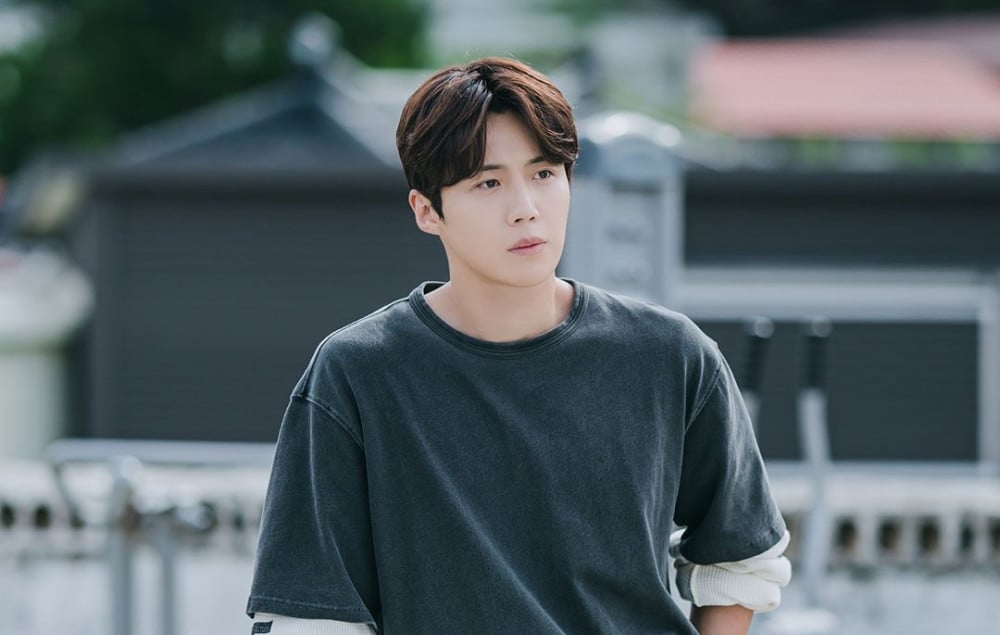 Actor Kim Seon Ho has been in the center of attention after his involvement in a shocking controversy followed by his official apology via his label Salt Entertainment. Despite the actor's apology for the controversy surrounding his relationship with his ex-girlfriend, however, the rumors have yet to subside.
An anonymous Instagram user who claimed to personally know actor Kim Seon Ho insisted his agency Salt Entertainment is manipulating the media. On October 25th, the anonymous netizen wrote on his Instagram, "Kim Seon Ho has signed an exclusive contract for 3 years from September 2018 to September 2021. From October 2021, his contract with Salt Entertainment is only temporary. Unlike the exclusive contract, this new temporary contract from October lays out clauses holding Kim Seon Ho responsible for breaching advertisement deals."
The user previously elaborated that, "Salt Entertainment says they will manage all the risks during the period of the contract and makes the actor confess to everything that is disadvantageous for the actor. And then, when that actor tries to leave the agency, Salt Entertainment either holds the actor back using that or makes the actor completely useless in this industry if the agency can't have that actor."


This user explained some of the contract conditions and stated, "I have received a business card from Dispatch but I didn't hand over any documents and I was planning to hand it over on the 22nd." The user decided that he would not reveal more information since he received threats for exposing more information about Kim Seon Ho's agency.
With more and more information and rumors surfacing about Kim Seon Ho, netizens were continuously curious about why Salt Entertainment took so long to respond to Kim Seon Ho's controversy when they have usually responded promptly to other rumors.
Netizens commented, "Salt Entertainment is so scary," "Yeah I wonder why Salt Entertainment didn't respond quickly enough," "I know this agency replied so quickly," "When a scandal about their actor surfaced they didn't respond as quick but anything about their agency, they release articles right away refuting the claims," "Salt Entertainment needs to reveal the contract terms to prove that they didn't manipulate media, if we are able to see the contract period then we will be able to confirm that Kim Seon Ho's contract didn't really expire, and we can see this scandal didn't happen during his re-contract period," and "I'm not a fan of Kim Seon Ho but this is ridiculous because lovers break up in life and this shouldn't cause him to lose all advertisement deals and such."