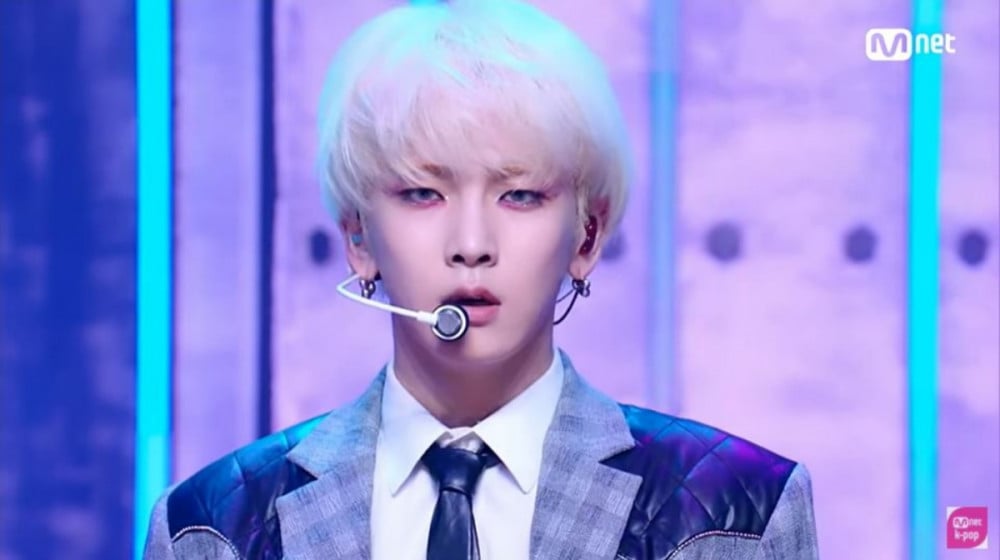 Netizens were impressed with SHINee's Key for his professionalism shown during his recent stage performance of "Bad Love".

On a recent online community forum, one netizen created a post titled, "The secret that SHINEE's Key kept during his music broadcast." Here, the netizen posted two gifs that revealed what 'secret' Key had kept during his recent performance of his solo track "Bad Love" on Mnet's music show 'M Countdown'.

In the first gif, Key is making his 'ending pose' for the finale of his stage performance. Everything looks natural and nothing looks out of the ordinary, as Key charismatically looks directly into the camera as he takes a deep breath. However, the second gif reveals that Key actually had a piece of confetti secretly hidden in his mouth. The piece of confetti likely flew into Key's mouth nearing the finale of his performance, but Key kept it tucked under his tongue and acted as if nothing was wrong until he finished his last camera pose. The professionalism that Key showed by hiding any signs of discomfort impressed many netizens, and they flocked to the comments section to express their thoughts.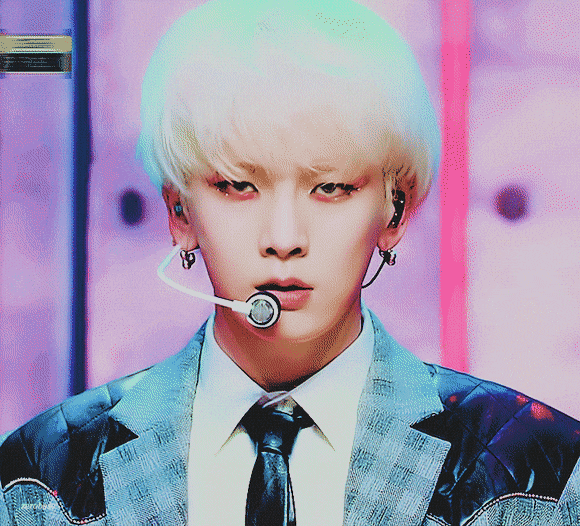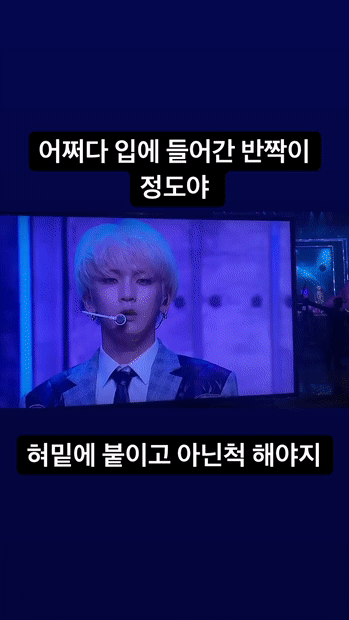 Some of the netizens' comments included:
"Lollll Ahh so funny, he's so cute."

"He is really a professional Lolll."

"Woah, he's such a professional."

"Kibum was almost an 'ending fairy' again Lollll."

"A professional for real Loll."

"Ack Lolllll so frickin' cute."

"Crazy cute Lolllll As expected, he's a professional."

"Cute! Lolllll."

"Moving for the camera too, so funny Lolll."

"This is what a professional is Lollll."

"The camera got surprised Loll."

"Wow Lolll when I see things like this, [I realize] not anyone can be an idol Lolll."

"Loll he's awesome."

"Wow Lolll Even that is so cool of him."