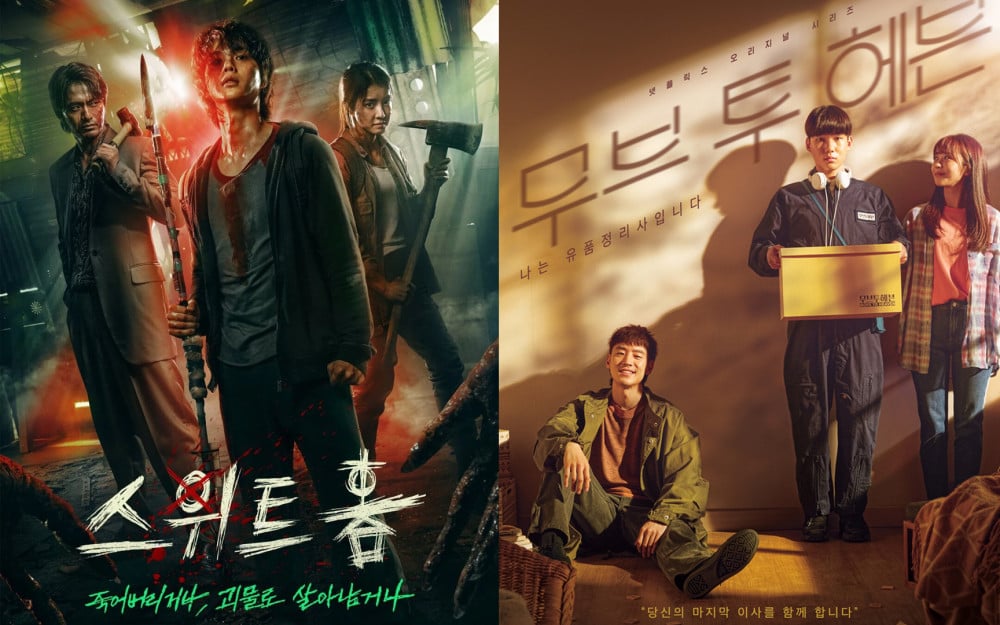 It has been reported that Netflix's 'Sweet Home' and 'Move to Heaven' have become the final nominees for the AACA (Asian Academy Creative Awards).

AACA(Asian Academy Creative Awards) reviews Asia's best content and will hold the award ceremony on December 2 and 3 in Singapore. On this day, AACA will announce the best of the best from sixteen nations, the winners of each category such as the best actors, the best drama, the best documentary, and more.
Last year, 'Crash Landing on You,' and 'The Cursed' each won the Best Drama award and The Best Original Screenplay award, respectively, at the AACA.

'Sweet Home' has been nominated in five categories like Best Director, Best Actress (actress Lee Si Young), Best Supporting Actress (Go Min Si), Best Supporting Actor (Lee Do Hyun), and Best Special Effect Award. 'Sweet Home' depicts a story of a reclusive high school student, Cha Hyun Soo, who lost his family and moves to an apartment, where he must fight to survive with the rest of humanity begins changing into monsters.

With a fresh storyline and solid lineup of cast members, along with grotesque visuals of the monsters, 'Sweet Home' quickly grabbed the attention of viewers from all over the world. In just four days after the release, the drama ranked number 1 on Netflix's TOP 10 list in 13 countries, while remaining in the TOP10 in 70 countries.

'Move to Heaven' is also another Korean drama nominated for this year's AACA. 'Move to Heaven' has been nominated in two categories like Best Drama Series and the Best Actor (Lee Jae Hoon). 'Move to Heaven' tells the story of Geu Ru, who has Asperger syndrome, and his ex-convict uncle, who joins together with Geu Ru to run the family business - a trauma cleaning company. While cleaning the items left over by those who passed away, the two uncover untold stories of the deceased.

Now the attention is focused on whether 'Sweet Home' and 'Move to Heaven' will win the awards at this year's AACA.