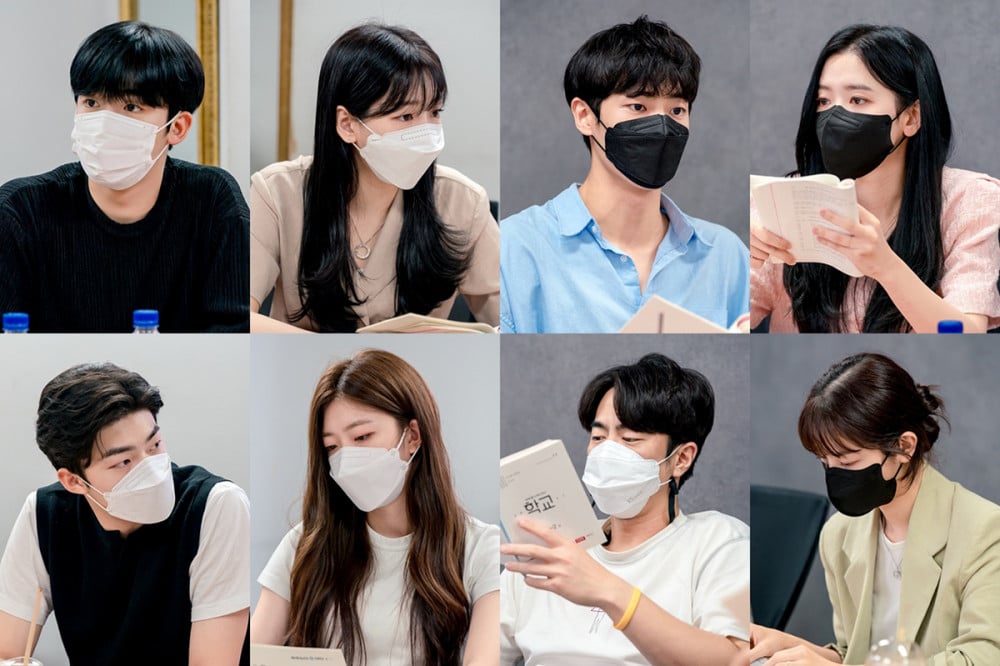 WEi's Kim Yo Han, Jo Yi Hyun, Choo Young Woo, Hwang Bo Reum Byul, Kim Kang Min, and more were spotted attending the first script reading session for the upcoming KBS2 drama series, 'School 2021'!
Premiering next month as a Wed-Thurs series, KBS2's 'School 2021' tells the stories of 18-year olds who stand at various crossroads in their lives, and their dreams, friendships, and heart-fluttering relationships. During the drama's first script reading session, the lead cast of 'School 2021' got to test out their chemistry together for the first time, raising anticipation for their on-screen chemistry.
First, WEi's Kim Yo Han greets viewers on the small-screen as a high school student who has just lost his dream, Gong Ki Joon. Joining Kim Yo Han are rising rookie stars Jo Yi Hyun, who plays the role of a passionate girl focussed on achieving her dream, Jin Ji Won, as well as Choo Young Woo who plays the role of a mysterious student with a hidden past, Jung Young Joo.
In addition to these young stars, a veteran cast consisting of Park In Hwan, Kim Min Sang, Lee Ji Ha, and more will also be joining 'School 2021' for a heartwarming, well-made drama series.
Will you be tuning into KBS2's 'School 2021' when it premieres in November, after the currently airing series 'Dali and Cocky Prince'?