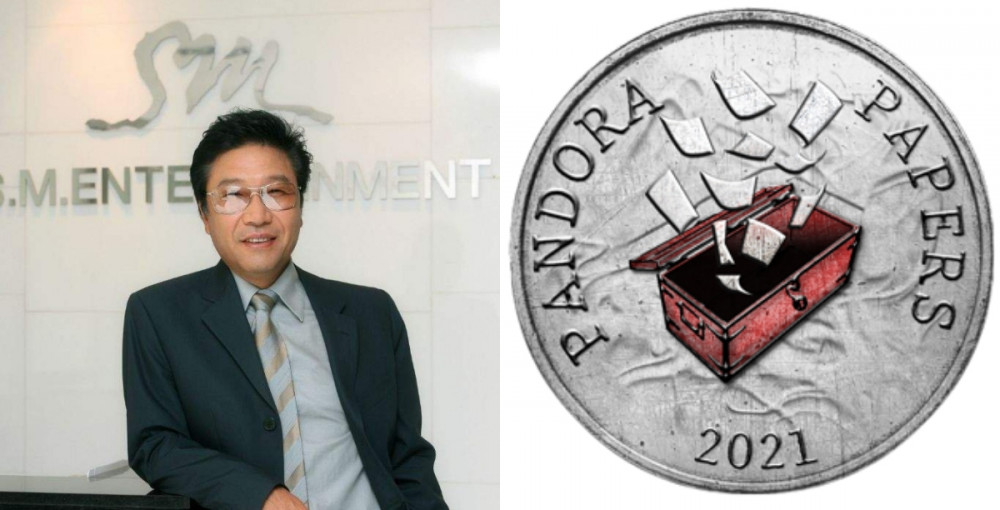 SM Entertainment founder Lee Soo Man has been named in the "Pandora Papers", a major financial data leak of some of the world's richest and most powerful individuals.
A team of more than 600 journalists from 117 different countries worked collaboratively as part of a global investigation team and filed through financial documents for months. The financial documents were then released through a team of 140 different media outlets, and were introduced to the world as the "Pandora Papers". The nearly 12 million documents released unveiled the financial secrets of the world's most powerful people, accusing them of hidden wealth, money laundering, and tax evasion.
Newstapa, a Korean media outlet that had been a part of the global investigation team, reported that "a pile of evidence" showed that several paper companies set up in Hong Kong traced back to Lee Soo Man. It was also revealed that Lee Soo Man was mentioned in 280 documents a total of 399 times, among the nearly 12 million files exposing the secret financial affairs of the world's elite class. SM Entertainment has denied all allegations of Lee Soo Man's involvement through an official statement.

Lee Soo Man is known as the founder of SM Entertainment, one of the most influential K-pop entertainment companies in South Korea. SM Entertainment produced major K-pop artists, including BoA, Girls' Generation, Super Junior, EXO, NCT, and more. Thus, many K-netizens were shocked by reports of Lee Soo Man's name being mentioned in the world's largest financial data leak.

In response, K-netizens expressed their disappointment and shock:
"Lee Soo Man makes so much frickin' money, so why does he create chaos just to avoid paying taxes...Taemin pays taxes so well that he even received an award. Instead of sending Taemin a bunch of videos when he enlisted in the military, [Lee Soo Man] should just focus on paying taxes properly."
"Paper company...he really is doing all sorts of things."
"Can you really still have greed for money even when you make that much?? I understand this world, but I also don't understand this world."
"Lee Soo Man has as many problems as Yang Hyun Suk. But Yang Hyun Suk's image completely ruined, whereas this grandpa is still supported by SM fans."
"Is that why he's selling shares? In case SM gets hurt?"
"No matter what happens, SM always just quietly buries their problems. They have a lot of reporters, but are also amazing at controlling the media."
"Compared to how big the cases are, they're always so quietly buried...Although we don't know what will happen this time."
"Is SM not going bankrupt? I mean, Lee Soo Man really has to leave SM now Loll J.Y. Park should also leave JYP. Everyone should just leave."
What are your thoughts on the issue?