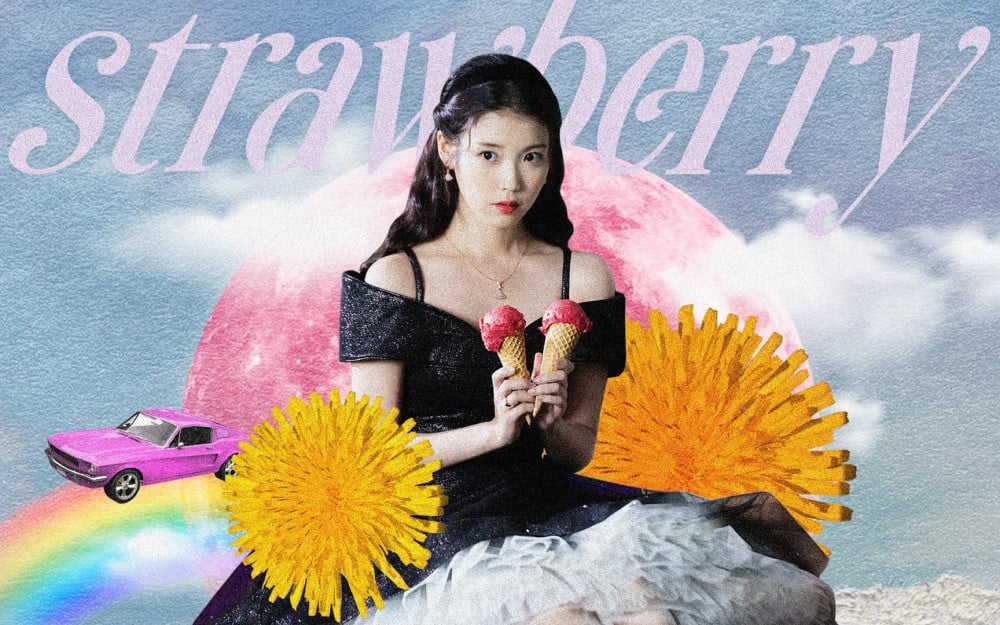 IU released a new teaser photo for a possible comeback.
Just four days ago, IU released a beautiful teaser image showing a vivid pink moon against a bluish-purple background. The photo displayed a single caption that says, "meet again when the strawberry moon comes up. from IU."
Then on October 5th at midnight KST, the idol dropped a new teaser image showing a more playful and vivid color teaser image. She is seen sitting on a cup of strawberry ice cream and holding two ice cream cones.
This would mark IU's first comeback in six months since the release of her album "LILAC" in March 2021. So stay tuned for more information and teasers that will come soon!