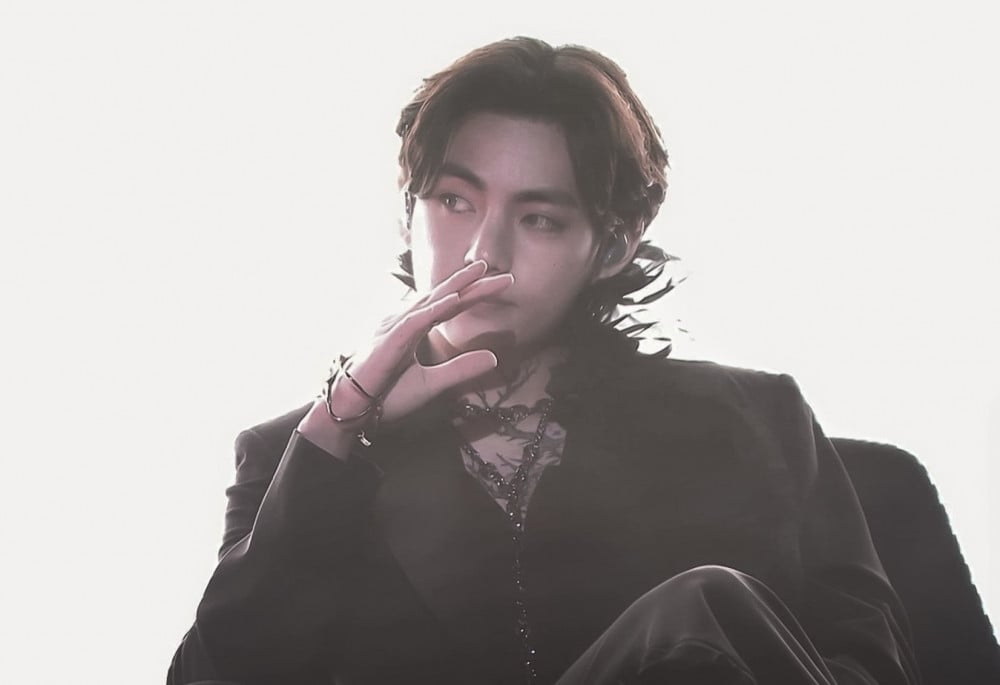 Despite having an injury, BTS V didn't let that stop him from giving the best performances.
After the concert, reviews from Medias and Critics pointed out V's powerful stage presence and praised his professionalism.
NME, British media praised V: "V, doesn't let the last-minute injury that's sidelined him, hamper his impact."
"Bringing even more emotional grace to 'Blue & Grey' by matching his lines with sombre, sincere facial expressions that paint you a window into his soul."
Consequence of Sound's review:
"Meanwhile, young CEO/Mafia consulate V didn't let his relegation to an armchair stop him from commanding the stage."
The Korea Times praised Taehyung with a compliment of the highest degree for musicians in their review.
"V boasted his vocal bravura from the chair."
W Korea posted an article about Taehyung and praised his ability to control the stage without participating in choreographies.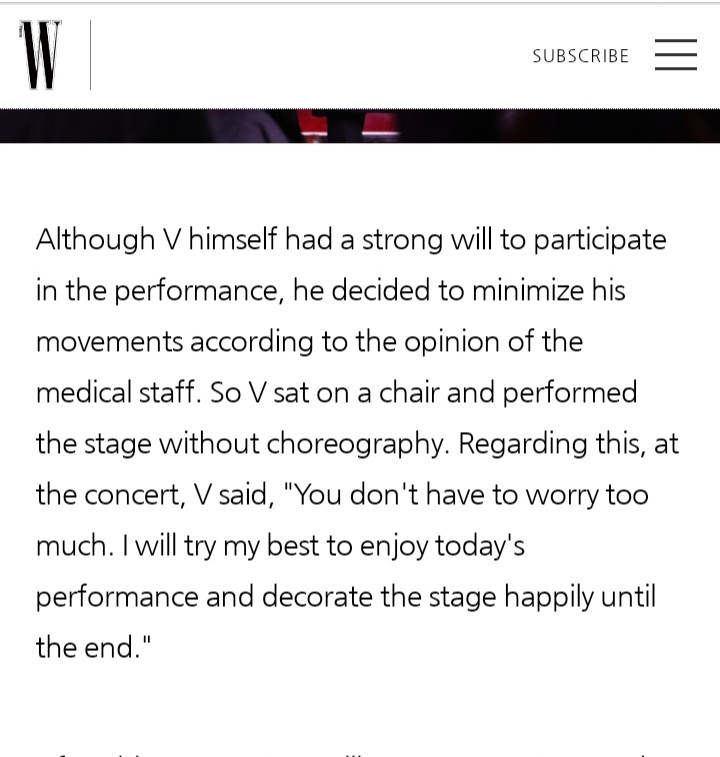 Teen Vogue pointed out Taehyung's perfect facial expression.

Legendary Broadway singer Ms. Lea Salonga said, "I couldn't take my eyes off of him whenever he was on screen."
Dazzling with his visual and hypnotizing vocals, V proved that he's one of the most outstanding performers for delivering the most praised performances.