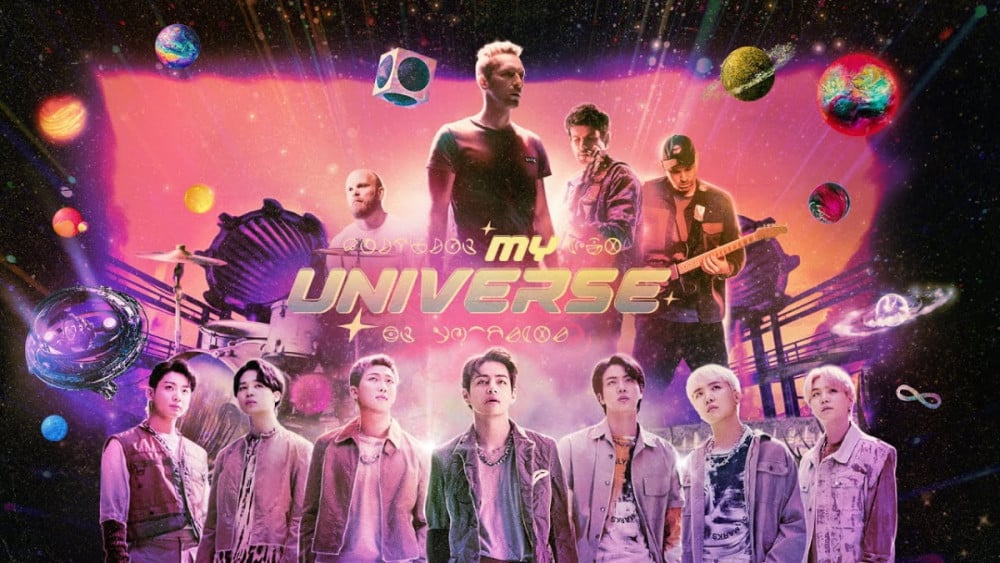 Coldplay opened up about their "My Universe" collaboration with BTS on 'You Quiz on the Block'.

On the October 27th episode of 'You Quiz on the Block', Coldplay members made a surprise appearance in a video message. Jonny Buckland expressed, "Our new album is called 'Music of the Spheres', and it's really about everything we've been going through. I suppose love and loss and happiness and friendship and everything everybody goes through."

As for their chart-topping song "My Universe" with BTS, he commented, "Working with BTS was absolutely wonderful. They were so lovely, so kind, and obviously unbelievably talented. And we're so grateful for them for singing on the song." Chris Martin added, "It's just been an amazing pleasure, and more than we could have dreams."

For a message to BTS, Chris Martin said, "The only message we'd like to send to BTS is to say, 'Thank you, and we love you.'"

Have you heard Coldplay x BTS' "My Universe"?