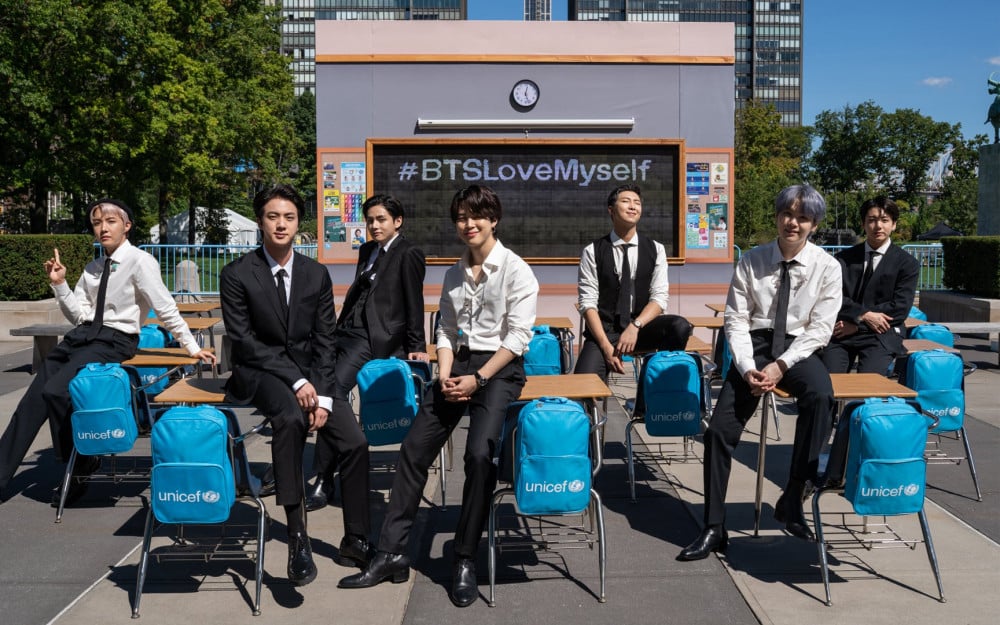 BTS's donation campaign was included in UNICEF's The State of the World's Children 2021 publication.

The UNICEF Korea Committee said on October 6th, "The BTS LOVE MYSELF campaign was introduced as a successful campaign in UNICEF's The State of the World's Children 2021, which was published on October 5th, recognizing its global influence and global performance."

UNICEF's The State of the World's Children 2021 is UNICEF's most important report that selects topics every year to investigate and announce the situation that children are facing around the world. UNICEF writes, "It calls for commitment, communication and action as part of a comprehensive approach to promote good mental health for every child, protect vulnerable children and care for children facing the greatest challenges."
The report, which contains an article on children's mental health in the COVID-19 era, paid special attention to the message of courage and hope delivered to future generations around the world through the 'LOVE MYSELF' campaign.

BTS shared, "We started the 'LOVE MYSELF' campaign to reach out to young people and protect their lives and rights. In the process, we also grew mature as an individual and a team. We hope many people will feel how the love they receive from others can be the strength to love themselves."

The 'LOVE MYSELF' campaign, which began with an agreement between UNICEF Korea Committee, Big Hit Music (formerly Big Hit Entertainment), and BTS in 2017, was renewed in March 2021 and expanded to a global campaign. Among the agreements initiated in Korea, Big Hit Music and BTS provided $3.6 million (about 4.275 billion KRW) in funding for UNICEF's global violence eradication campaign "ENDviolence" since the first agreement.
UNICEF Korea Committee is carrying out fundraising and child rights advocacy activities on behalf of UNICEF in Korea.