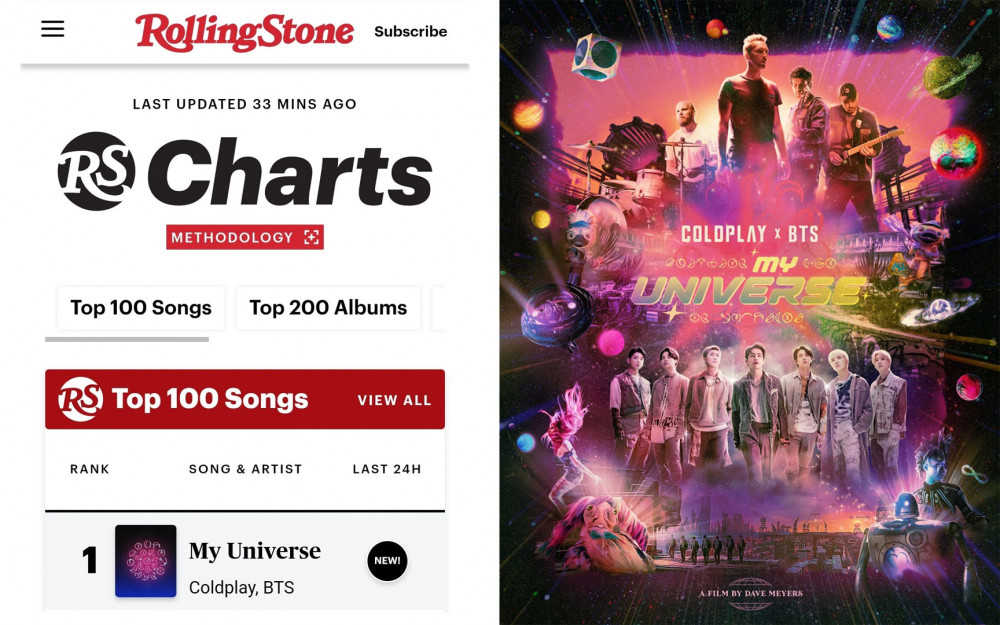 BTS once again set another record as they topped Rolling Stone's Top 100 Songs list with "My Universe," their collaborative song with Coldplay.

BTS has slowly been making its name the top global K-pop group and becoming a household name worldwide. BTS has established itself as a brand of its own and has been breaking multiple records. BTS has set the record as "the first K-pop group" in various aspects of the music industry as they were the first K-pop group to top Billboard's HOT100, the first K-pop group to be nominated for the Grammy's and more.
They once again broke another record as "My Universe" debuted in at number 1 on Rolling Stone's Top 100 Songs.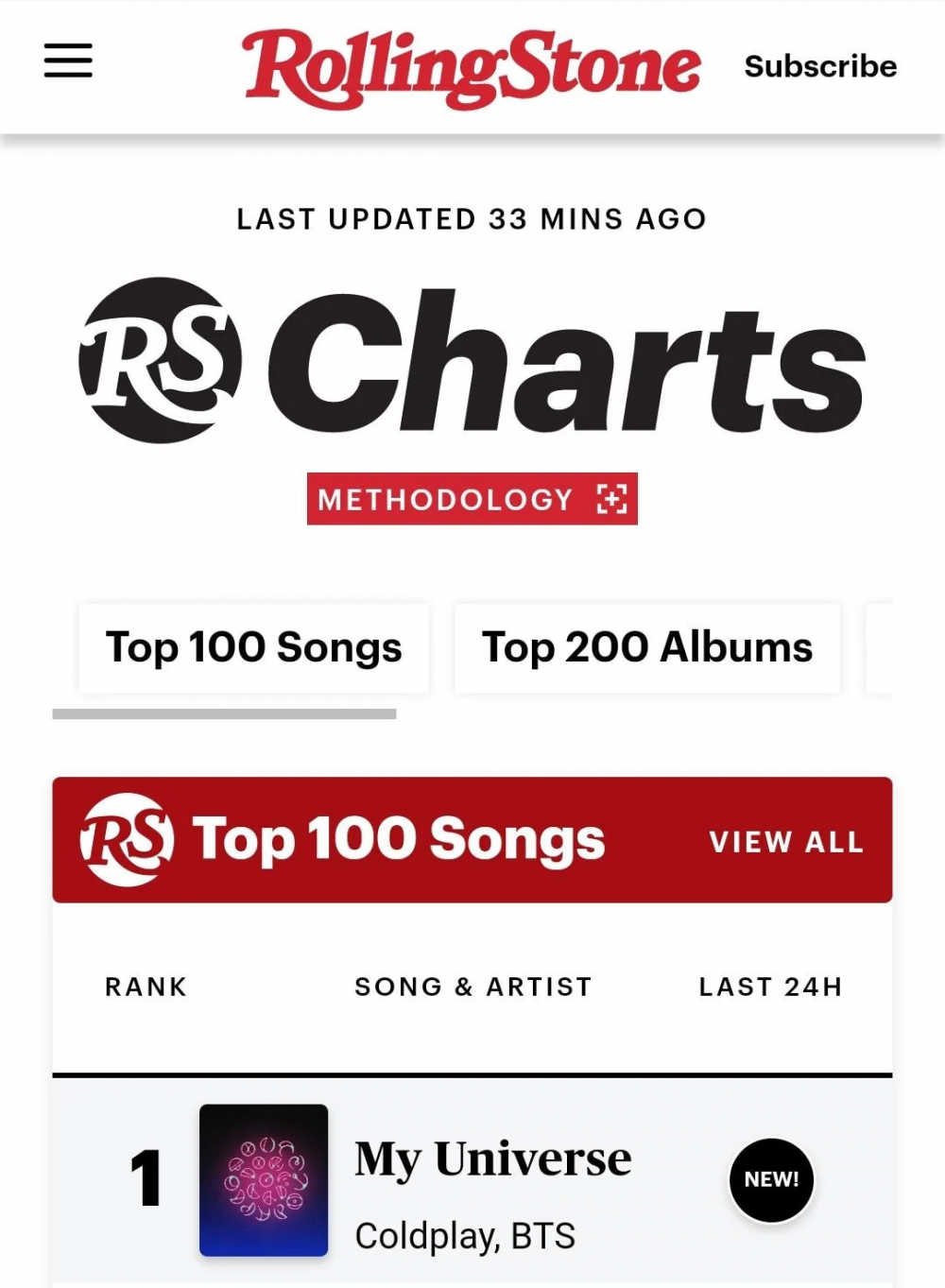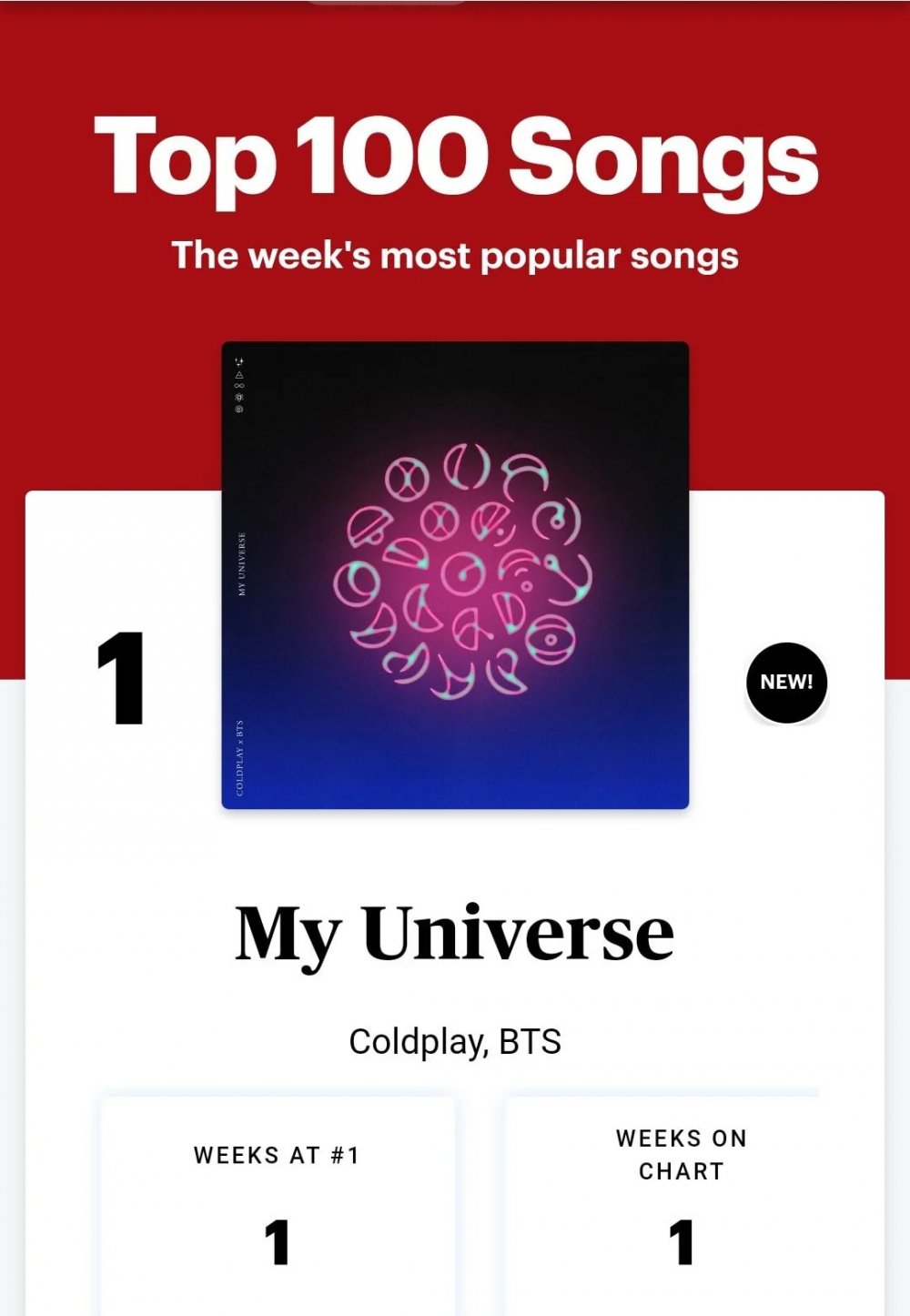 BTS became the first Korean artist to top the music charts on Rolling Stone, a renowned music magazine with a long history. This news was shared with Korean netizens in an online community, where fans and netizens alike were able to share how impressed they are with the boy group.
Netizens commented, "Congrats to the boys," "What is this? this is amazing," "They are so awesome," "Congrats, omg, this is epic," "It's so impressive that TBS is topping the charts and gaining recognition worldwide," "Big applause to them," "I'm so happy for them," "Coldplay x BTS song was so good," and "They deserve the best!"