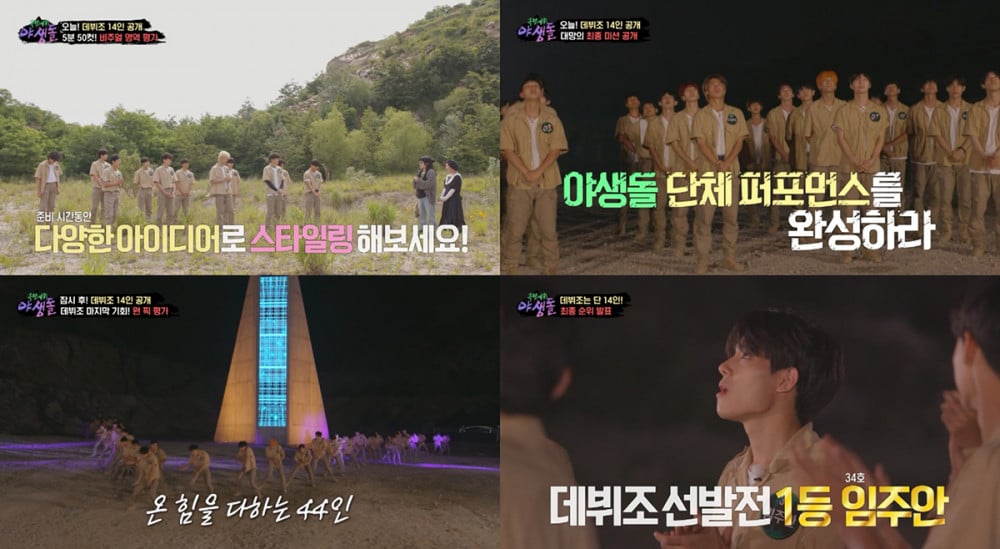 On the September 30 broadcast of MBC's ongoing idol survival program 'Extreme Debut: Wild Idol', 30 out of 44 contestants were eliminated in one go.
[SPOILERS AHEAD]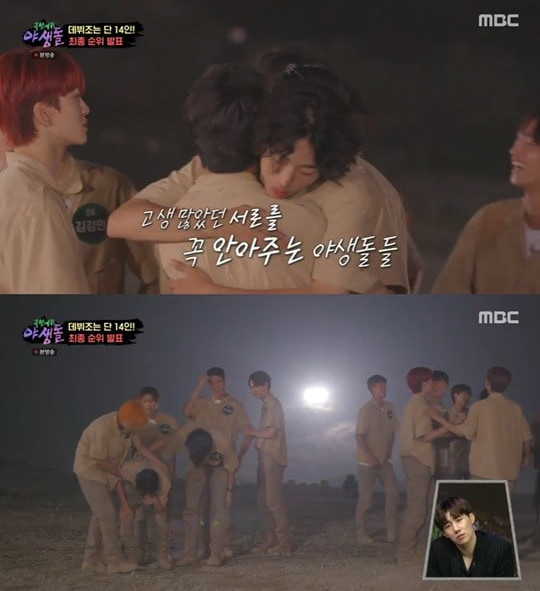 In fact, the September 30 broadcast only marked the third episode of 'Extreme Debut: Wild Idol'. Onlookers were shocked by the program's decision to eliminate so many contestants all at once, many of them having had no proper screen time.
During this episode, the 44 contestants of 'Wild Idol' performed their first track "Born to be Wild" (Prod. by Tiger JK) for the first time. Three contestants who each ranked 1st place during the individual skill tests earned the chance to stand as the "center" of the performance.
After the performance, the program announced its top 14 ranked contestants, based on a combination of viewer votes as well as points rewarded by mentors. When the contestants heard that everyone except for the top 14 would go home, many were also shocked and devastated.
Here are the rankings for the current, top 14 contestants of MBC's 'Extreme Debut: Wild Idol'.
1st place - Lim Joo An (former We In The Zone member)
2nd place - Lee Chang Sun (former 24K member)
3rd place - Park Gun Wook
4th place - Seo Sung Hyuk (former Rainz member)
5th place - Jung Hyun Woo
6th place - Kim Hyun Yup
7th place - Yoon Jun Hyup
8th place - Kim Ki Joong (former UNB member)
9th place - Bang Tae Hoon (former 'Cap-Teen' contestant)
10th place - Lee Jae Eok (former 'Under Nineteen' contestant)
11th place - Kim Ji Sung (former NTX member)
12th place - Lee Jae Jun (former TREI member)
13th place - Kwon Hyung Suk
14th place - Noh Yun Ho (VAV member)
Meanwhile, on next week's episode, one contestant who was eliminated this week will return as a survivor. The competition will continue with a total of 15 remaining contestants, with a total of 7 spots available in the final debut team.
MBC's 'Extreme Debut: Wild Idol' airs every Thursday nights at 9 PM KST.