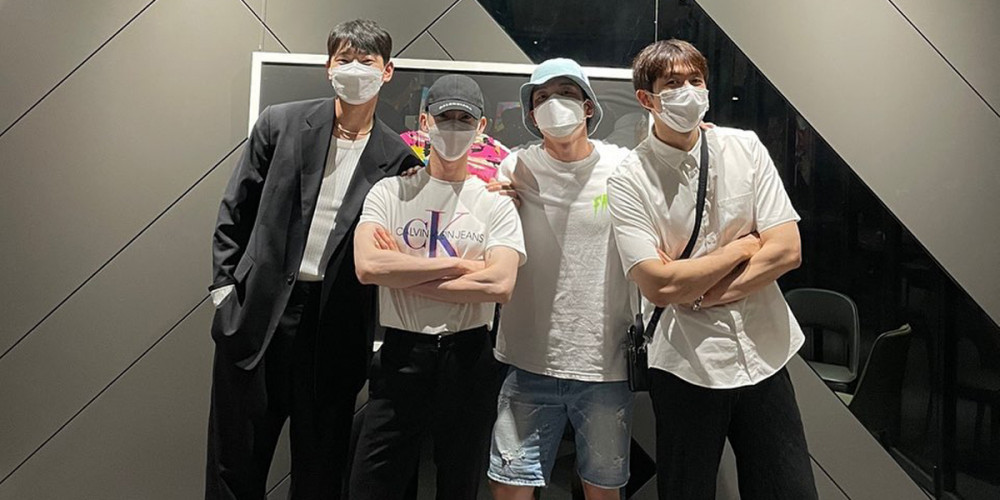 2AM's highly anticipated comeback album will reportedly contain double title tracks, each produced by Hitman Bang and J.Y. Park respectively.
According to insider reports on October 7, the 2AM members recently completed recording a track composed by Hitman Bang (Bang Si Hyuk), and decided on it as their comeback title track, alongside the track they received from J.Y. Park.
2AM, who debuted under JYP Entertainment in 2008 with "This Song" composed by J.Y. Park, went on to sweep music awards in 2010 with their hit track "Can't Let You Go Even If I Die", composed by Hitman Bang.
So far, the group's first comeback album in approximately 7 years has yet to confirm a release date, so stay tuned for updates.