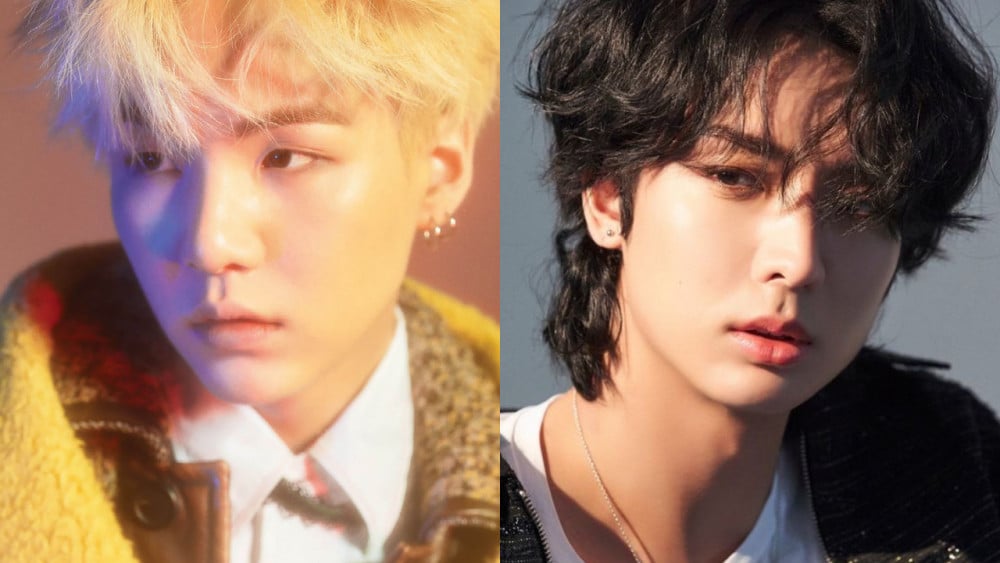 With a sea of immensely talented K-Pop idols promoting currently in the industry, it is imperative to stand out. From signature visuals or original sounds, producer tags, greetings, chants, and more, different idols and groups have different ways of distinguishing themselves. Similarly, idols individually have their own way of announcing their presence.
Here are 10 signature opening lines of K-Pop idols that we love!
Yuto's booming deep voice resonates when his signature line "Yuto-da" ushers his rap verse. It sounds incredibly cool and definitely holds power. For those who might not know, "Yuto-da" means "It's Yuto" in Japanese and is thus a subtle nod to his Japanese roots.
Mingi explained in a video with DKDKTV that he says his signature sound "Fix On" before his verse because it means "lock on," so as to imply that listeners must now pay attention. He created his signature with a play on words as you can hear "Song" as in "Song Mingi" when you hear "Fix On."
THE BOYZ's Eric - "Yeah I See"
One of the smoothest and most clever word-plays on this list of signature tags is THE BOYZ's Eric's "Yeah I See," which also somehow sounds like "E-R-I-C." It is subtle and effective, which is why it is one of the best ones out there. You can hear it clearly at 1:07 in the above video.
There's nothing more potent than Joohoney's signature phrase, "Joohoney One Hunnit," before he jumps into spitting fire. It is sharp and gets the point across: Joohoney is the boss, the ultimate king. You can hear it at 0:06 in the above video.
MONSTA X's I.M has perhaps one of the coolest signatures, which is both self-explanatory and a clever play on words as well as a strong statement. It carries the very essence of I.M and the music that he makes. It's been with him for as far back as we can remember too! You can hear it at 1:44 in the above video.
As soon as you hear "Double B," you know you're about to get the smoothest verse of all time. With BamBam's unique flow and rap style, hearing "Double B" is an invitation to get even more excited. You can listen to it at 1:42 in the above video.
It is imperative for Suga to start his verse off by whispering "Suga," and at this point, it feels rather incomplete without it too. After all, who can forget the anecdote where Epik High had to remaster their collaboration song 'Eternal Sunshine' because Suga had forgotten to add his signature sound in.
Besides being his debut mixtape, "Hope World" is also J-Hope's signature opening line. As the name suggests, whenever we hear "Hope World," it is almost like a new world is opening before us, full of rainbows and sunshine, much like J-Hope himself. You can hear it right before his verse at 2:09 in the above video.
DPR LIVE - "Coming to you live"
A producer tag and signature opening in one, DPR LIVE's "coming to you live" is iconic, to say the least. Like J-Hope's 'Hope World,' 'Coming to You Live' is also the name of his debut EP! Clearly, it holds much importance to him, and the fact that it sounds super cool is always a bonus!
ONEUS Ravn - "Ra Spit Out Flame"
Finally, one of the coolest and most unique rap tags in K-Pop, regardless of the generation, has to be ONEUS' Ravn's "Ra Spit Out Flame." From the shortening of his own stage name to bold self-assertion, it makes a promise, and Ravn sticks by it with his fiery verses. You can hear it at 1:21 in the above video.