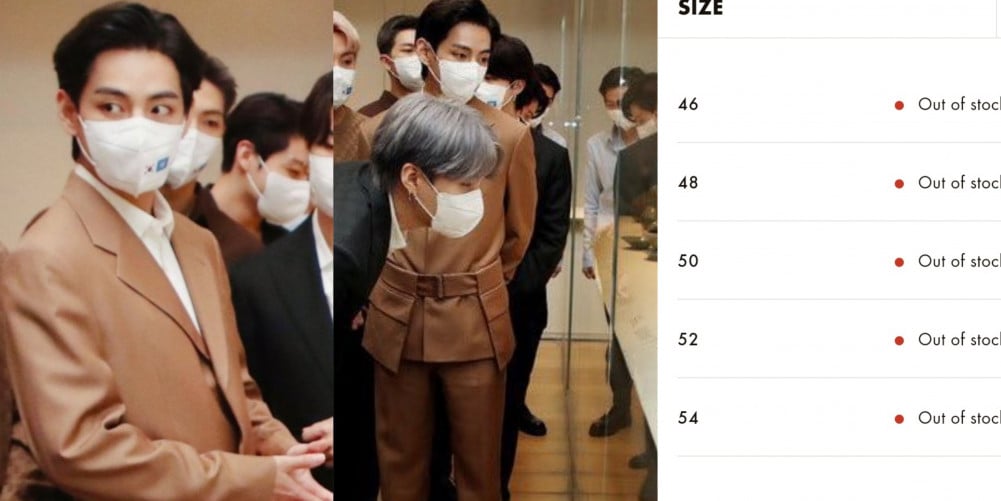 After saying their speech in the UN assembly and performing their song Permission To Dance, BTS was seen at the Met Museum in NYC with Korea's "First Lady."
Kim Taehyung stole the spotlight again as he glowed in a complete outfit from Louis Vuitton and made fans and media go crazy over his look.
It wasn't after too long from the event that V's whole Louis Vuitton outfit was completely sold-out, proving his immense brand power even with the high prices of the pieces.
Sold-out king V was seen at the airport with an outfit from Louis Vuitton's unreleased collection and left everyone wondering about it.
The only member who was wearing a whole outfit from the unreleased collection.
Taehyung causing the most expensive items to be sold out is what make brands put him as the face of their products, from Hyundai to CloudBeer to Louis Vuitton choosing him to promote their new unreleased collection.