K-pop artists have been trying to break through the U.S. music market for several years. Now with the rise of the popularity of K-pop, idol groups have been making their way to various overseas charts.
BTS has already broken records with an immense following of their fandom overseas and has placed their names on the Billboard music charts numerous times. Following in their footsteps, TXT has impressed many netizens as they are also gaining popularity in the United States.
In fact, TXT placed its name in the top ten of the 'best selling albums' this year.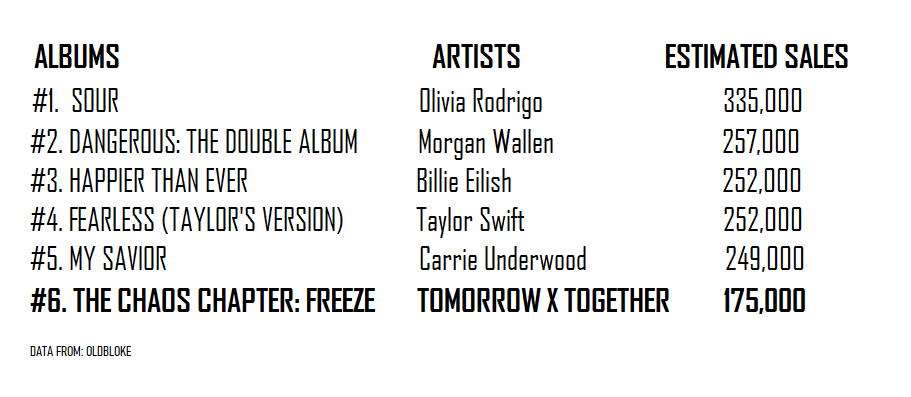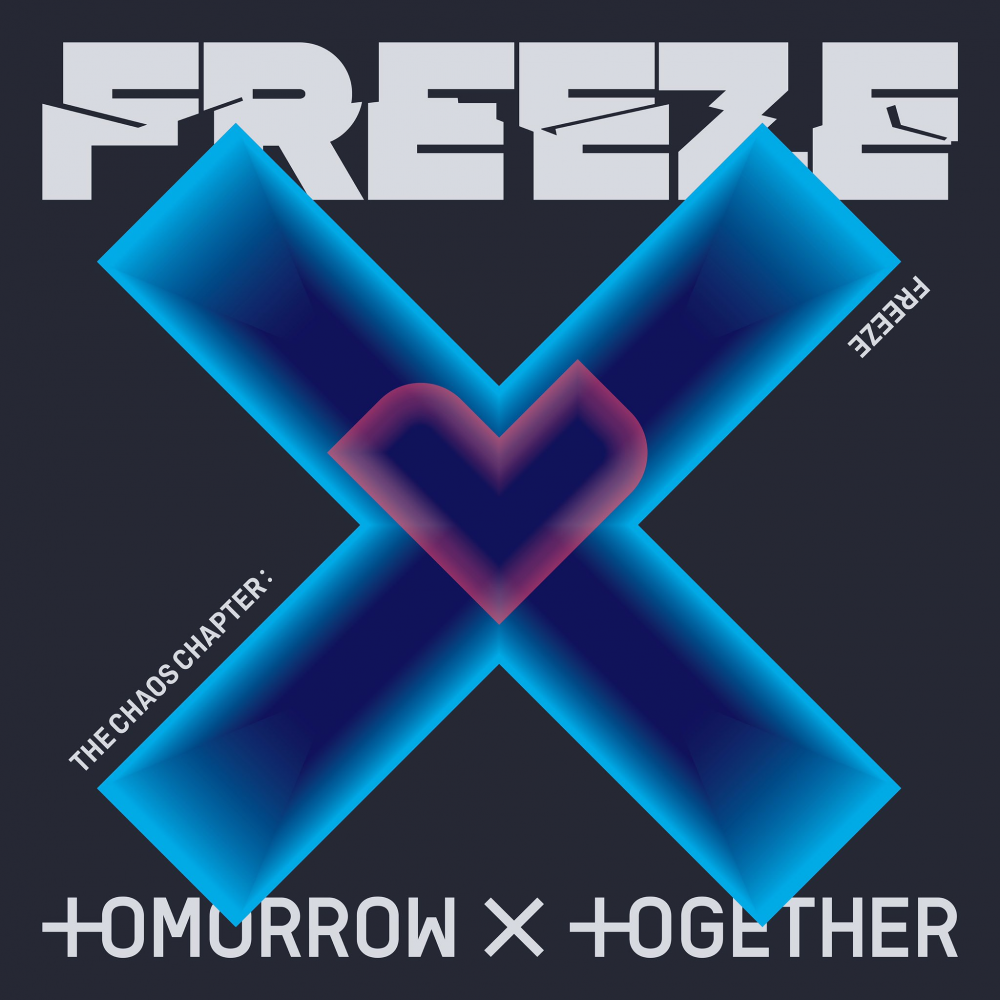 TXT released their album 'The Chaos Chapter: FREEZE,' in May of this year and ranked in sixth place after selling about 175,000 copies. One netizen shared the chart results in an online community saying, "I was so surprised because their album sold so well overseas. I can't believe TXT is in the top ten."
Other netizens commented, "Wow, this is impressive," "I definitely think they deserve it, their songs are different from idol group songs in my personal opinion," "I really think they will make it big, this is amazing," "I saw that their album comes in at number 1 when they release albums in Japan," "I always thought that their songs were always good and wondered when they would get famous," "I once again feel that the Korean music market is too small for them, the genre is too limited," "This is awesome," and "Their album was on the Billboard charts for a long time, that shows that they have core fans in the U.S."