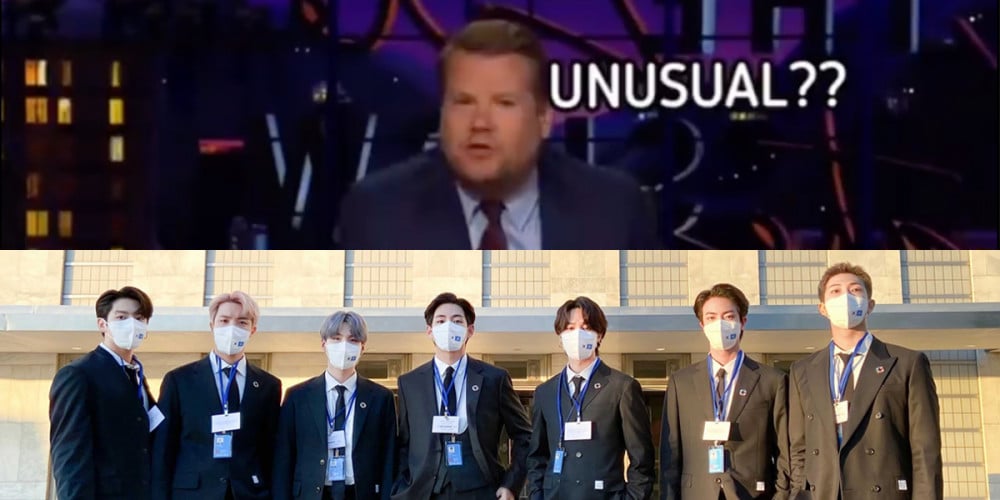 CBS's 'The Late Late Show With James Corden' is facing severe backlash, after mentioning the recent appearance by BTS at the 76th United Nations General Assembly in New York City.
On the September 20 episode of 'The Late Late Show', host James Corden opened up with, "The United Nations General Assembly kicked off this morning in New York City, and it started with some pretty unusual visitors... BTS were there. BTS visited the UN... Although lots of people are saying why are BTS there, the world leaders have no choice but to take BTS seriously. BTS has one of the largest ARMY on the planet earth. Historic moment. It actually marks the first time that 15 year old girls everywhere found themselves wishing that they were Secretary General António Guterres."
In response to the BTS references mentioned above, ARMYs have officially "revoked" the late night show host's title as "Papa Mochi".
When angered ARMYs flooded the video with comments of protest, the video was deleted from 'The Late Late Show's SNS platforms.
What do you think of James Corden's recent comments on 'The Late Late Show'?