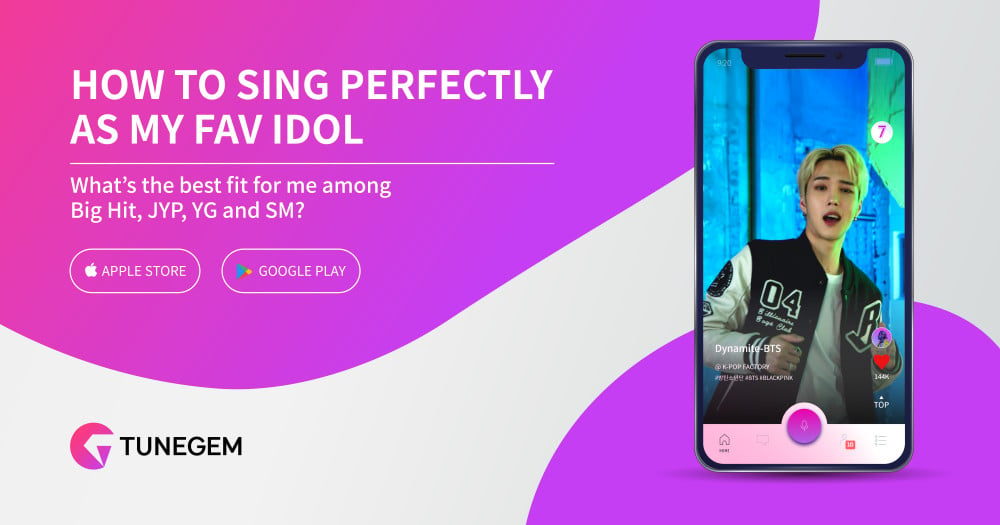 Have you ever wanted to test out your vocal abilities and get feedback on how to improve? Now, you can with TUNEGEM, a vocal testing app that analyzes your performance ability! Put yourself to the test by simply recording a short video of yourself singing to get a professionally scrutinized review from K-Pop's biggest and best vocal coach. Using TUNEGEM, you can even get matched to the entertainment company that you'd be a perfect addition to! Let Korea's most popular vocal coach analyze your ability and test out your vocal skills on TUNEGEM.
TUNEGEM was created by K-POP FACTORY and is the first-ever app to provide vocal feedback reports privately analyzed by K-Pop vocal coaches! Additionally, fans can record their covers and share their singing and vocal covers on a timeline with other users. Available in English, Korean, Chinese, and Japanese, TUNEGEM makes it easy to show off your skills and get professional feedback within three days!
The exclusive content that TUNEGEM offers utilizes the original evaluation system of Korea's best vocal coach, Minseok Kim. Minseok Kim has taught idols and idol trainees across companies like YG Entertainment. By uploading a simple video to TUNEGEM, it is now possible to get professional coaching from a K-Pop vocal expert!
Put your singing to the test on TUNEGEM!


As a bonus, users who sign up today will be eligible to receive 300 gems and 3 videos to upload! Check out the special launch event below:



Download TUNEGEM at https://tunegem.page.link/allkpopa and start warming up those vocal cords!
[Disclosure: This article is sponsored by Kpop Factory.]