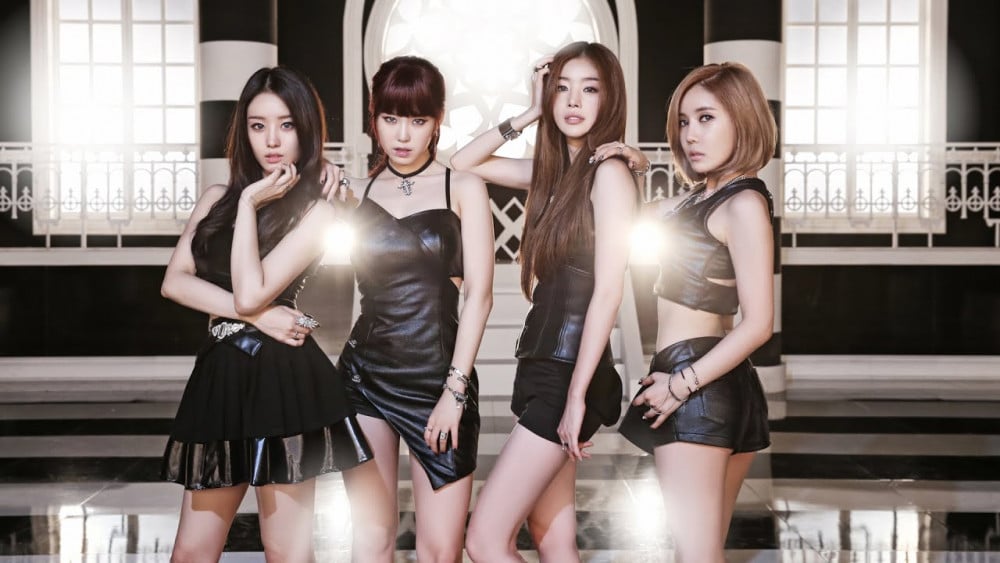 Welcome back to another week of time machine to second-generation k-pop groups! A golden era for K-pop indeed, as many idol groups were booming, and the Korean Wave was officially beginning. Because of these early pioneers, K-pop has become well-known and widely loved all across the world.

Today, we take a look back at yet another successful girl group during the second generation - Secret. Secret debuted in 2009, and they provided great music for fans during this time. We can all remember singing along to Magic and Madonna, right? Let's check out their legacy and their impact on the K-pop industry roughly a decade ago!
Debut - I Want You Back
Secret made their debut on October 13, 2009, with the digital single "I Want You Back." Han Sun Hwa once revealed that the group name was from an inspiration of an identical name of a self-development book. Before their debut, they recorded their pre-debut documentary "Secret Story" on M.net, and fans were able to see the younger ladies before their official debut. When they officially debuted in October, the song itself actually generated quite some praise; however, it didn't have too much buzz on the internet, resulting in a rather mediocre debut. The song was still a great jam to listen to!
2010 - Magic & Madonna
After wrapping up debut promotions, Secret partnered up with Shinsadong Tiger to release their first mini-album. The title track "Magic" was extremely popular and led the group into success quite instantly.
The song was super catchy, and the members also received praise for having stable vocal skills. Unfortunately, there was a rather tragic incident in South Korea during the time of promotions, and music shows did not air for nearly one month. On top of that, superstars Rain & Lee Hyori made comebacks at the time. Despite these factors, Secret was still able to score in the TOP 10 for many charts and was even nominated for Inkigayo's TOP 7. "Magic" peaked at #5 on Music Bank's K-chart as well.


Secret returned with "Madonna" later in the year. Though it performed well, it received mixed responses as netizens noticed too many similarities with the previous track, "Magic." Despite the mixed responses, Madonna did very well, and the song and dance even became Secret's mascot.
2011 - Shy Boy, Starlight Moonlight & Love is MOVE
If 2010 was a breakthrough for Secret, 2011 must have been a mega-breakthrough. Secret released the FIRST album of 2011 in all of K-pop with their digital single "Shy Boy."
Within the first week of the comeback, Secret was able to secure their first #1 win on a music show (M! Countdown). They even got to the #1 candidate for Music Bank but unfortunately lost to DBSK. However, a week later, Secret was able to finally get their first #1 on Music Bank K-chart, though the show did not air that week due to a national holiday. But it was okay because they were able to get ANOTHER #1 the week after, and they showcased a quite emotional encore performance. Ultimately, Secret was able to achieve a triple crown at Music Bank, winning three weeks in a row.

After ending promotions, Song Ji Eun began her solo activities. Later in the year, Secret returned with Starlight Moonlight.
Compared to "Shy Boy," "Starlight Moonlight" was rather a calm and mid-tempo track, but that did not stop Secret from their success. Within two weeks of release, Secret secured #1's on music shows yet once again. It truly showed that Secret was a top-tier girl group at this point.
On October 18, 2011, Secret returned with their first full-length album, "Moving in Secret," with the title track "Love is MOVE."
Secret attempted at a sexy concept, compared to a rather cutesy, next-door-neighbor concept from the previous two albums. The public well received the concept change; however, October 2011 was a hell gate for girl groups. With comebacks from legends, such as Wonder Girls, Girls' Generation, and T-Ara, the competition was insane. While the peak for Secret was in earlier of the year, many netizens claim that the peak ended here. It is absolutely not true that Secret was "not" popular afterward, but the popularity they had for "Shy Boy" and "Starlight Moonlight" was definitely their peak.
2012 - POISON & Talk That
After nearly a year, Secret returned with mini-album "POISON" with the identical name for the title track.
This album was an even sexier concept from the previous album, illustrating the ladies' maturity since their debut. Once again, Secret had some tough competition as G-Dragon, Orange Caramel, and Naeol were also promoting during this time. And, of course, we can never forget Gangnam Style's extremely long regime on the #1 spot. While they couldn't achieve the #1, fans were still pleased with the album and the bop.

Secret continued by promoting the follow-up track "Talk That." During promotions, all four members got into a pretty serious car accident, leading member Hana to be hospitalized from broken bones and bruised lungs. Due to this incident, promotions were cut short.

2013 - YooHoo & I Do I Do
Three years and six months into their debut, Secret returned with "YooHoo," and fans were happy as they described that this concept suits Secret the best.
Returning to their peak-era roots, YooHoo was a catchy next-door-neighbor cute concept. Despite having tough competition from SHINee, Lee Hyori, Cho Yong Pil, 4minute, 2PM, and even Shinhwa, the song charted well, and the public was happy to see the Secret that they missed.

On December 9, 2013, Secret returned with another cute concept song called "I Do I Do." It charted pretty high on the day of release; however, it quickly left the charts after that. Despite the quality of the track, fans were disappointed that it didn't perform as well.

2014 - I'm in LOVE
Most of 2014 consisted of individual activities for Secret, but they returned in the summer with "I'm in LOVE."
The song was an entertaining and refreshing summer song to jam out to, but there were several factors that could have hindered the success of the song. The gap between their last comeback was too long, their peak-era time was over, and Secret did have some reputation damage from the previous year due to some political stances. The song charted similarly to "I Do I Do," and this album actually unintentionally became the last song that Secret promoted together. After that, members focused on individual activities.

2015 & Onwards - ???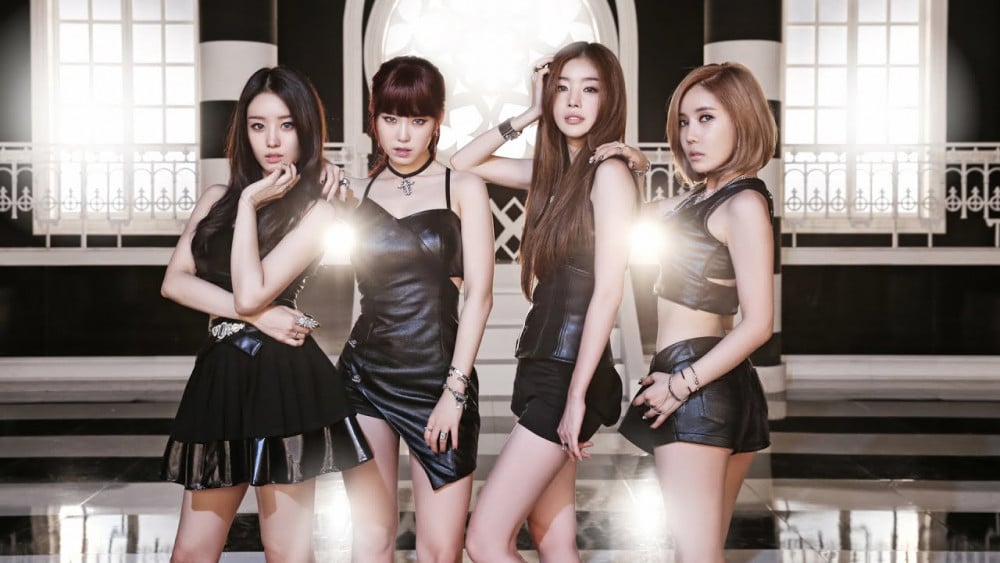 After that, Secret did not release any promotional albums, and members focused on their solo activities. In 2016, Han Sun Hwa declared that she would be leaving the group and the company as well. In 2018, Hyosung and Jieun left the group in the middle of a lawsuit with the company. Though the group hasn't officially declared disbandment, they have been pretty much inactive for the past seven years. Hopefully, we will be able to see them in action again one day sooner or later, but until then - we can jam out to the gems that they have left for us! Thank you, Secret!
What was your favorite Secret track to jam out to? Favorite member? Let us know in the comments below!