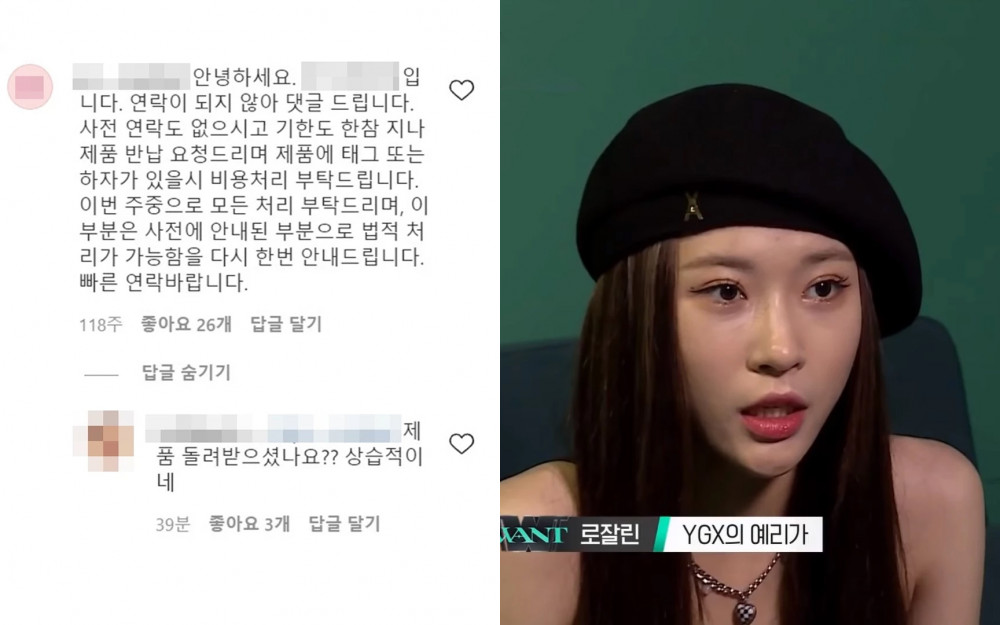 'Street Woman Fighter' contestant Rozaline has been embroiled in a controversy of not returning sponsored items.
On September 29, a post with the title, "Street Woman Fighter's Rosaline who did not return sponsored items and stop responding to the company," was created in a popular online community. According to the content, one PR company who was in charge of renting out sponsored items lost contact with Rozaline. The PR company left a comment on Rozaline's social media account with her dance academy lesson video from back in June of 2019.
The company wrote, "We couldn't get in contact with you so we're writing a comment. You have not contacted us and the due date has passed a long time ago so we're asking you to return the items. If the items are broken or the tags are removed, we ask that you pay for the items. We ask you to take care of this by this week. We also let you know once again that we will be able to file a legal complaint against you on this matter since we have stated this prior. Please contact us as soon as possible."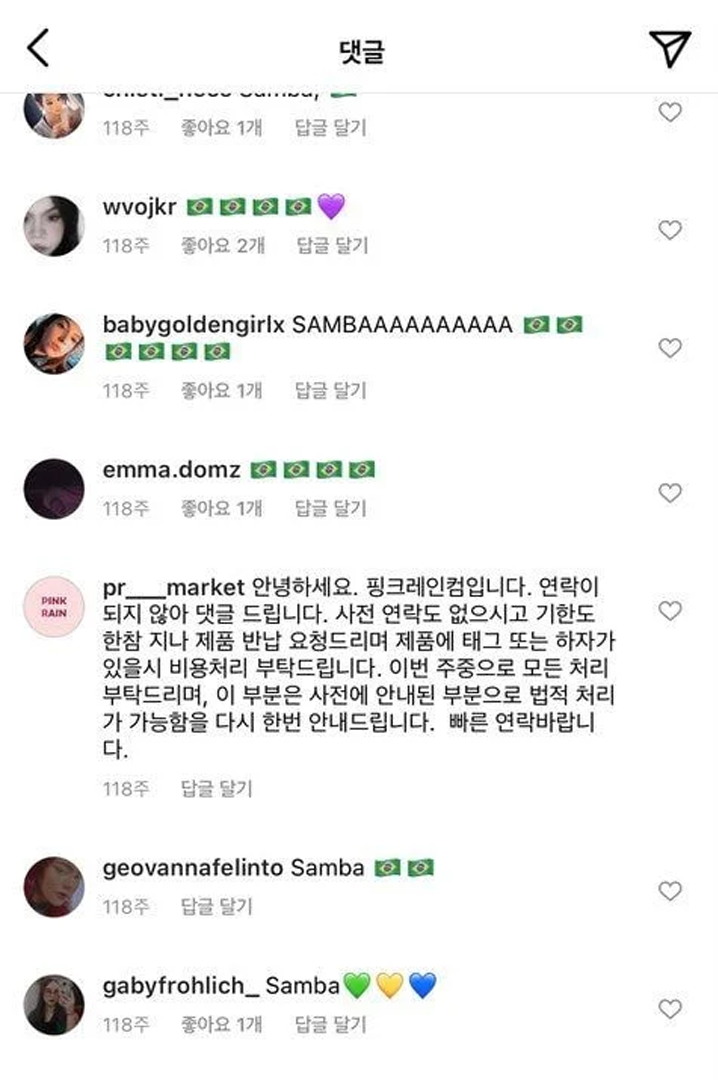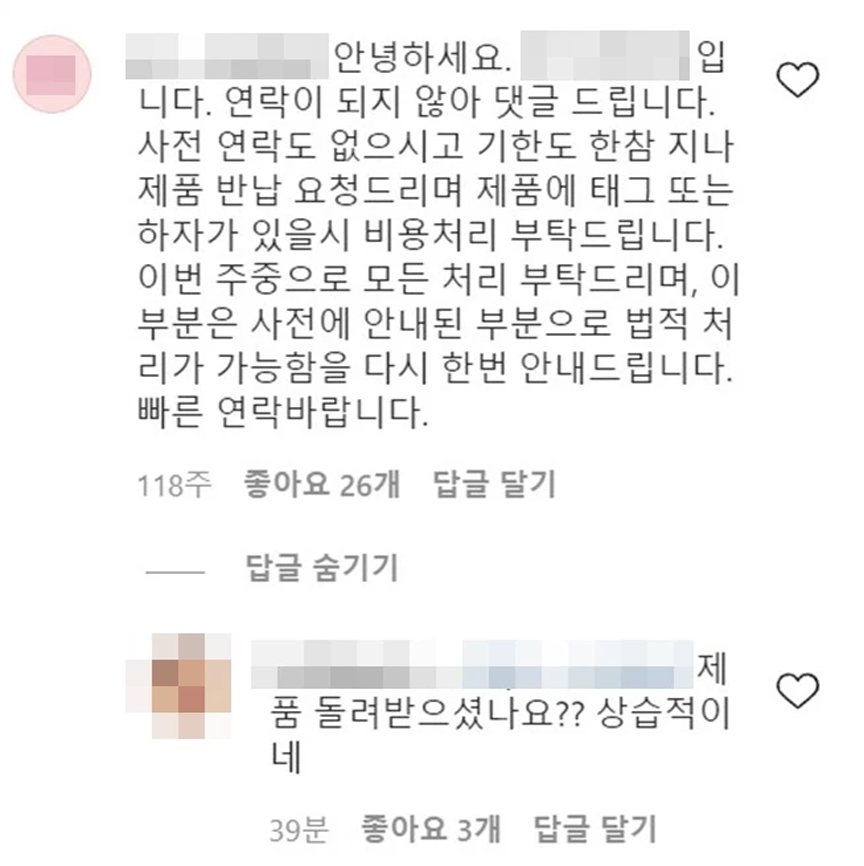 It was not revealed if the PR company was able to resolve this issue but many netizens believe that the issue has not been resolved since the comment has not been deleted even now.
Netizens have gathered to the online community to comment on this matter saying, "How is she so brazen?" "It must have been a serious issue that the PR company even left a comment on a public account like that," "What is this person doing?" "This happened a lot before Street Woman Fighter," and "I guess it's her talent to cut contact and go under the radar after taking something lol."
Earlier, Rozaline was embroiled in a controversy in which she was accused of taking dance lesson fees but did not deliver the choreography or proper dance lessons to the student. One netizen stepped up in an online community stating that she was scammed by one of the dancers from the show 'Street Woman Fighter.' The netizen claimed she had paid 2.9 million KRW (~2,440 USD) in lesson fees but was not able to receive a refund when asked about the choreography and the private lessons.