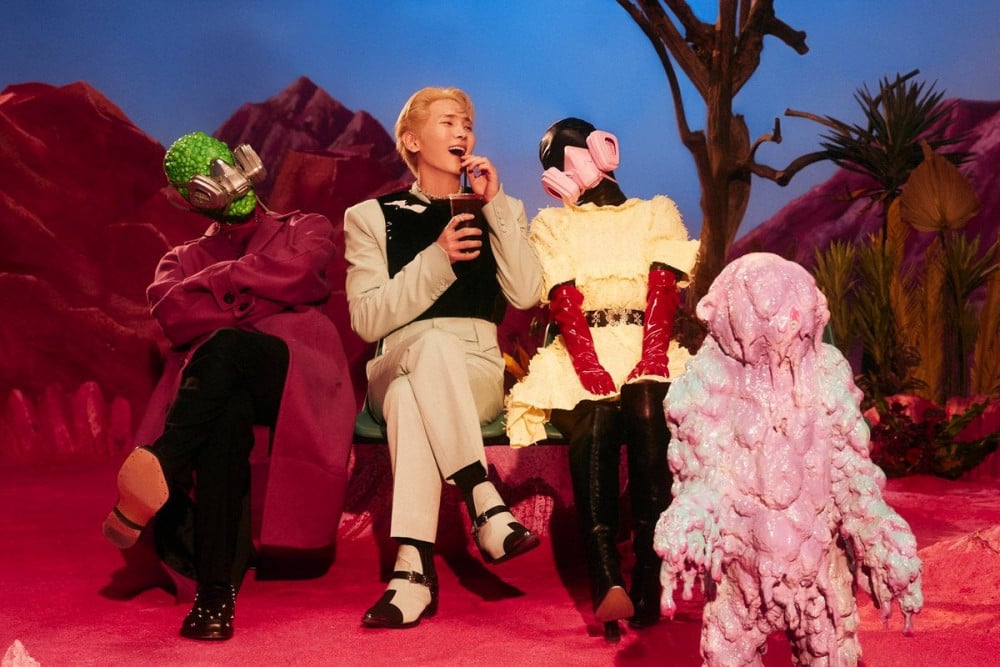 In the latest concept photos, the story took a surprise plot twist as SHINee's Key became friends with the aliens.
In the previous set of concept photos, Key was prepared to fight the aliens, but he ended up being captured. Then he was able to find an escape through the dark caves.

On September 17 at midnight KST, Key released new teaser photos in which he is seen sitting with the aliens who seemed to chase after him before. Instead of looking hostile, he looked like he was enjoying his time with them.
Check out the teaser photos above and below, and stay tuned for what happens next. Key's first mini-album, 'BAD LOVE,' will be released on September 27 KST. So don't miss out on any teasers before then.