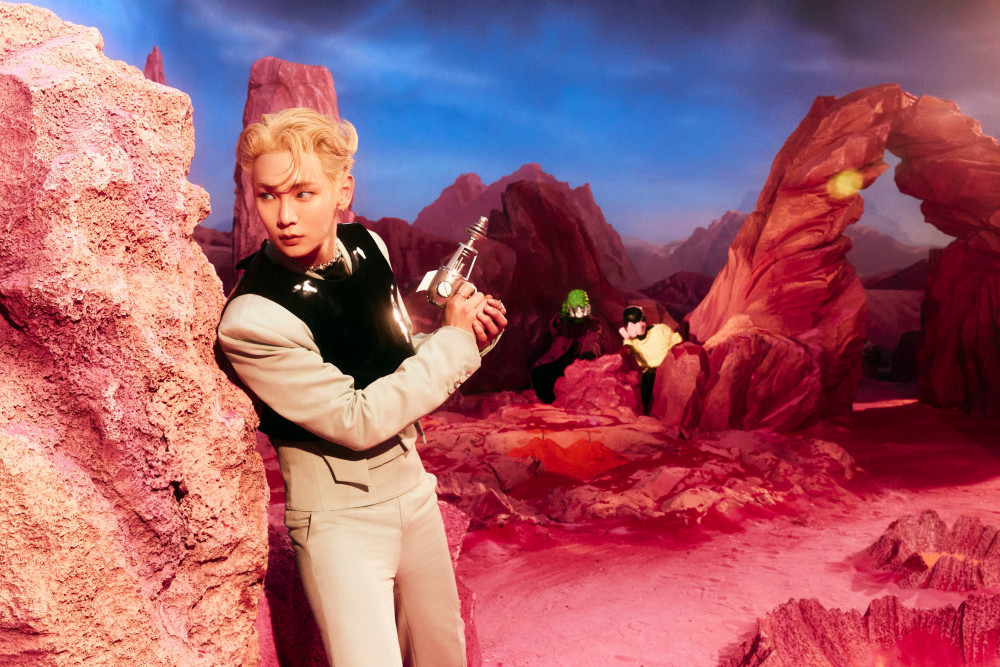 SHINee's Key continues to tease the concepts to his upcoming first solo mini-album 'BAD LOVE.'
Just a day ago, Key dropped a mood sampler video, in which Key walks on a lonely planet by himself, surrounded by a sandy landscape with a pinkish color. In the mood sampler, there were extraterrestrial life forms in cages. In the latest teaser photos, Key is getting ready to fight against these aliens but ends up being captured!

Check out the teaser photos and stay tuned for what happens next. Key's first mini-album, 'BAD LOVE,' will be released on September 27 KST. So don't miss out on any teasers before then.