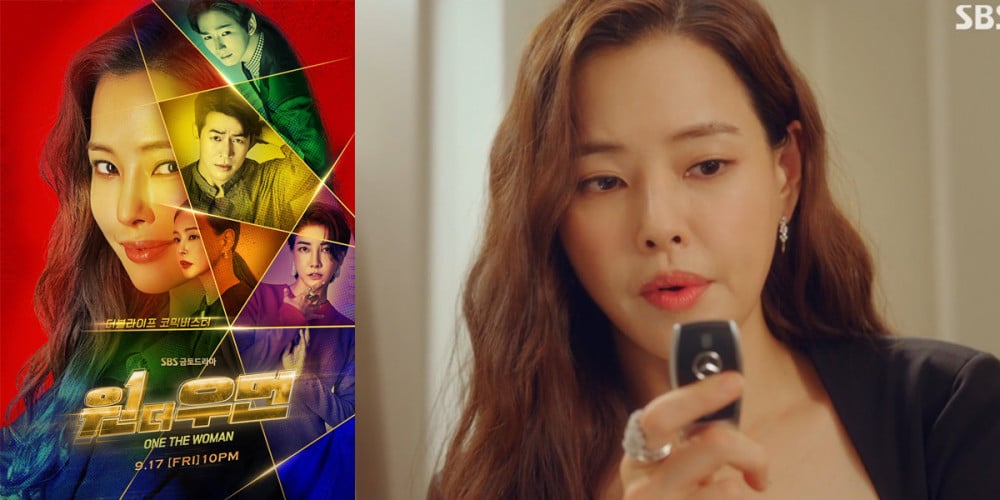 SBS's brand new Fri-Sat night drama series 'One, The Woman' has officially surpassed double figures in viewership ratings with its 3rd episode, aired back on September 24.
Last week on September 17, the new SBS series 'One, The Woman' starring Honey Lee, Lee Sang Yoon, and more kicked off at a modest 8.2% in average viewership ratings for its first episode. The score came across as a dramatic decline from the week prior, when the hit SBS series 'Penthouse 3' came to an end with an average nationwide rating of 19.1%.
However, in a span of three episodes, SBS's 'One, The Woman' is now seeing a steady rise in viewership ratings of its own accord. According to Nielsen Korea, the September 24 broadcast of 'One, The Woman' recorded an average viewership rating of 12.7% nationwide. The episode's highest viewership rating peaked at 16.4%, displaying signs that it is quickly catching up to its predecessor 'Penthouse 3'.
Meanwhile, 'One, The Woman' is an action-comedy genre, a very different genre to the small-screen after the shocking 'Penthouse 3'. The story centers around a fiery prosecutor named Jo Yeon Joo (Honey Lee), who one day finds her life switched with that of a woman who looks just like her, Kang Mina. However, Kang Mina leads a life that is worlds apart from Jo Yeon Joo - a housewife trapped inside a giant chaebol family, where she is ranked dead last in terms of authority. Posing as the "fake" Kang Mina, Jo Yeon Joo plots to take down this problematic chaebol family from the inside.
Are you watching the new SBS drama 'One, The Woman'?