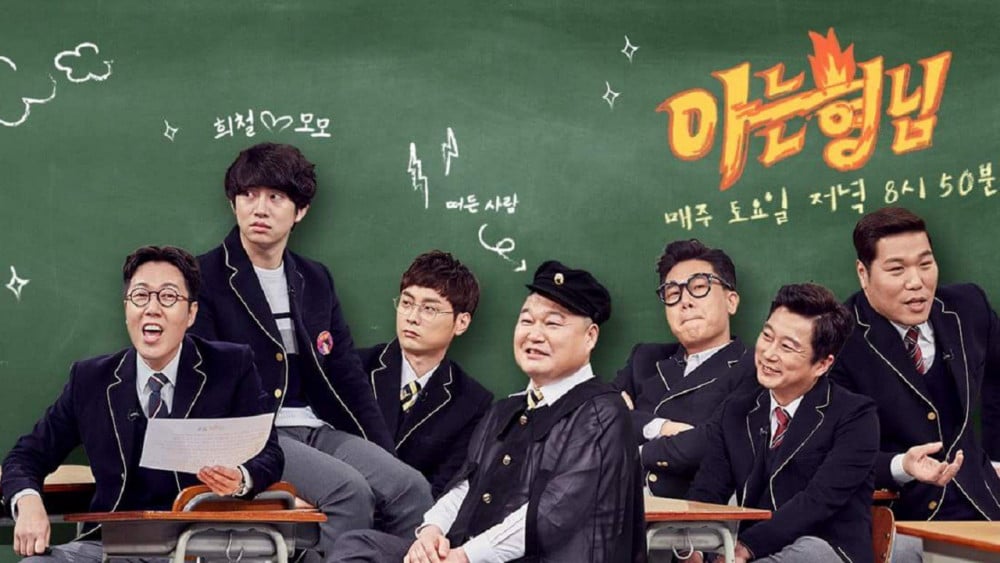 Viewership ratings of popular JTBC variety show 'Knowing Bros' which recently changed its broadcast time slot saw an unusual dip.
According to viewership rating survey company Nielsen Korea, the September 11 episode (episode 297) of 'Knowing Bros' recorded an average of 1.9% nationwide viewership rating. This figure is almost two times down from last week's 3.6% and is the lowest ratings the show has ever seen since its current format has been maintained.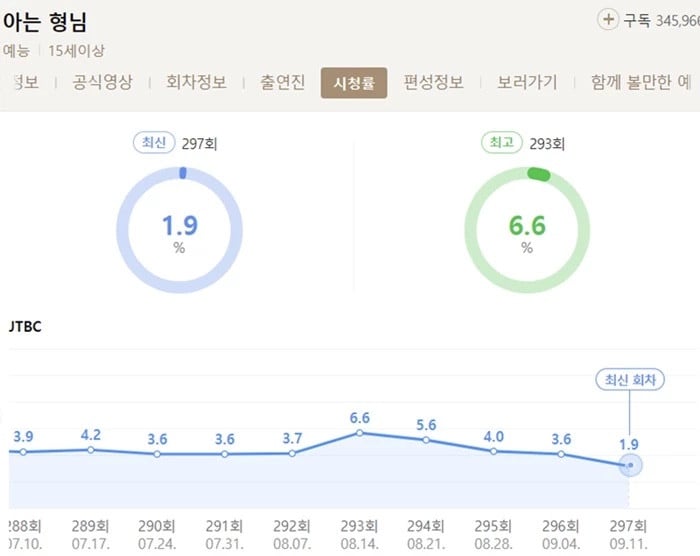 'Knowing Bros' was previously aired every Saturday at 9PM. However, since September 4, its broadcast time slot has been changed to 7.40PM. This means it will be competing head-to-head with various weekend dramas and other popular variety shows such as tvN's 'Amazing Saturday'.
It is shocking that 'Knowing Bros' is seeing a viewership rating in the 1% range, as the variety show has been maintained mostly above the 3% range throughout its airing history. The previous lowest viewership rating was 2.1% back in September 2018.
Netizens have also been commenting about this situation, "What should we do with 'Knowing Bros'..." "I used to go in the 'Hangout with Yoo'-'Amazing Saturday-'Knowing Bros' route, why would they change the time slot..." "Seems like not many people know about 'Knowing Bros'' time slot change."
What do you think of this situation?